Since the start of the Yamaha Yard Built program we've noticed a surprisingly diverse array of motorcycles developed by custom bike builders from every part of the globe.
The number of different ways the new Yamaha XV950 platform is interpreted by the different builders has been interesting to see and it gives me hope that more manufacturers will develop alike programs of their own to both push their own design envelopes also to support the growth of talented bike builders moving into the fray.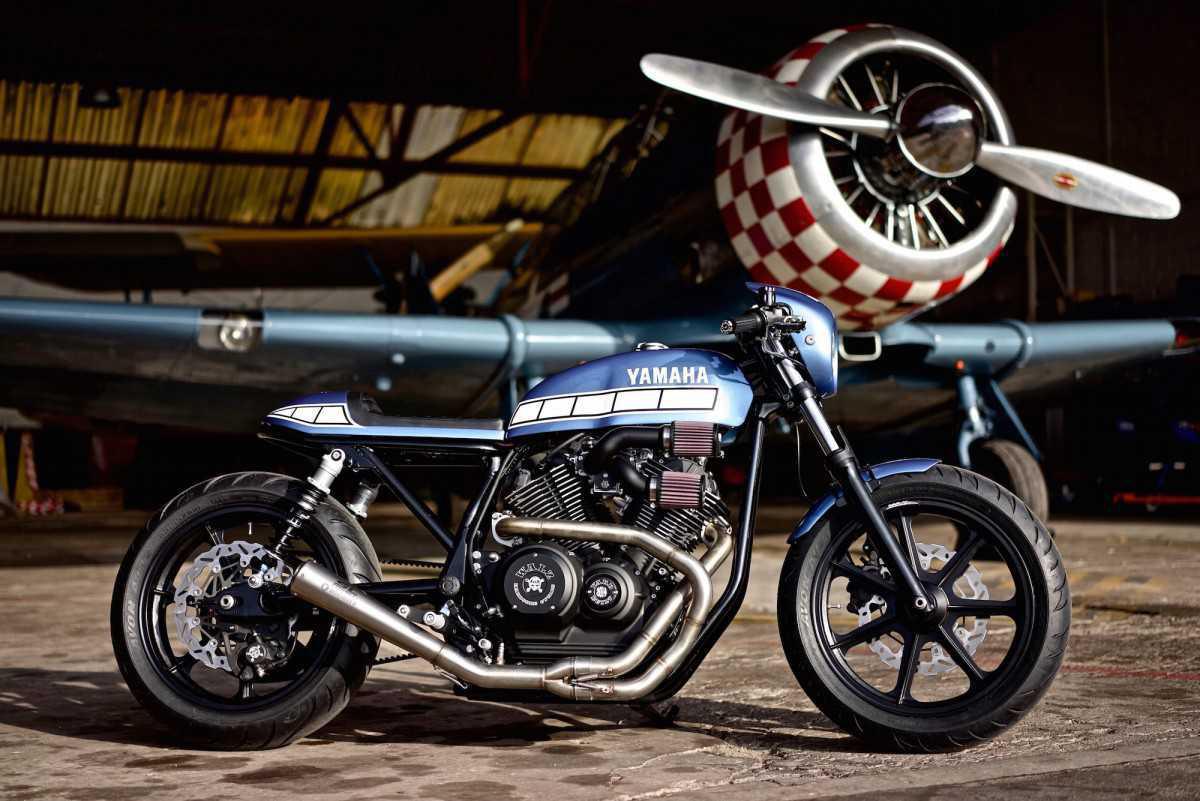 The Yamaha XV950 cafe racer you see here's the third created by Marcus Walz as part of the Yard Built plan and it represents a look back at his very original bike – a Yamaha RD80 that he purchased as a 15-year-old and repainted with the Kenny Roberts speed block design that we also see here.
Interestingly, in his Yamaha XV950 cafe racer project, Marcus started this make from the tail, he wanted to modify the stance and look of the bike significantly from the way it appears as stock so he removed the original back subframe and welded together a higher and much more traditional tail end to evoke memories of Kenny Roberts' first flat trackers.
In order to give the bike better sporting credentials, Marcus fitted twin Öhlins shocks at the back and modified the front forks to use lowered Progressive springs, the tires sit on prototype hand-cast magnesium wheels by Marvic, and also the clip-on handlebars were supplied by LSL.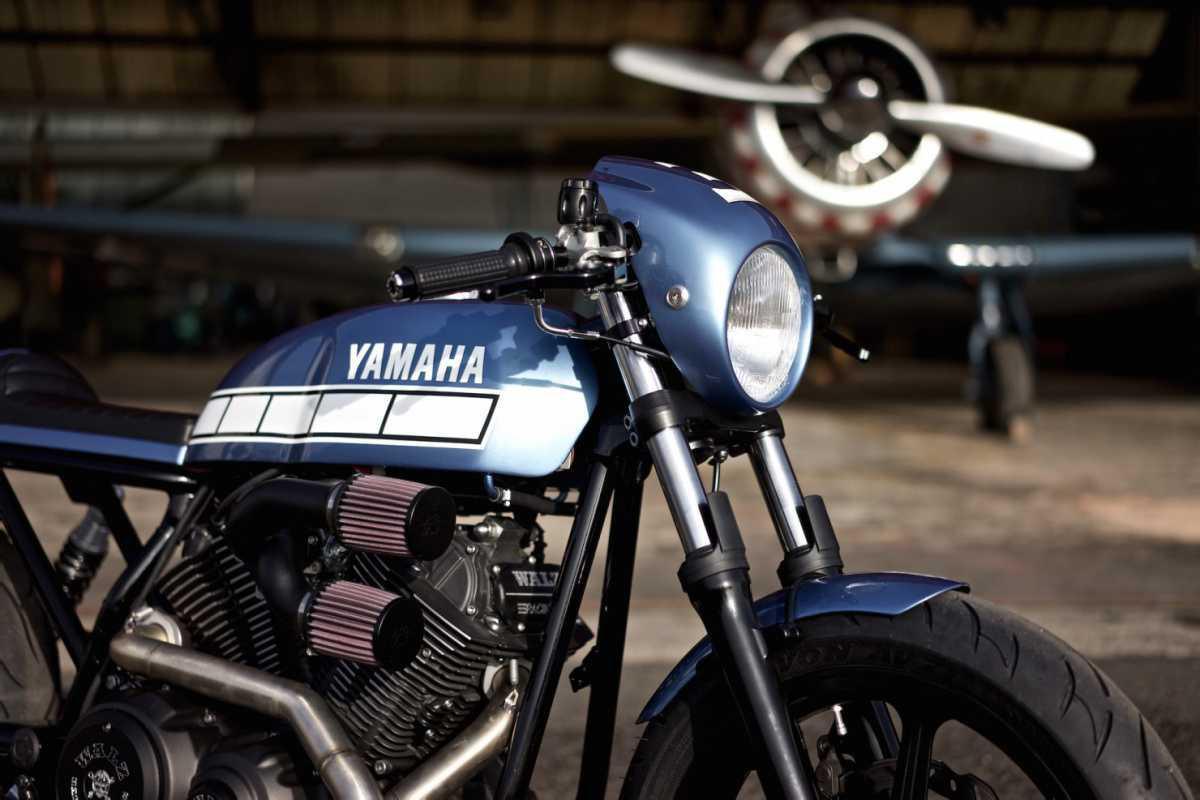 In order to keep the build as tidy as possible the original instrument cluster was removed and replaced with a Moto Gadget "Tiny" tachometer and a new headlight cowl was added in keeping with the new cafe racer design. Marcus then added a hand-shaped gas tank with Monza style filler cap as well as a customized manifold feeding an SC-Project exhaust.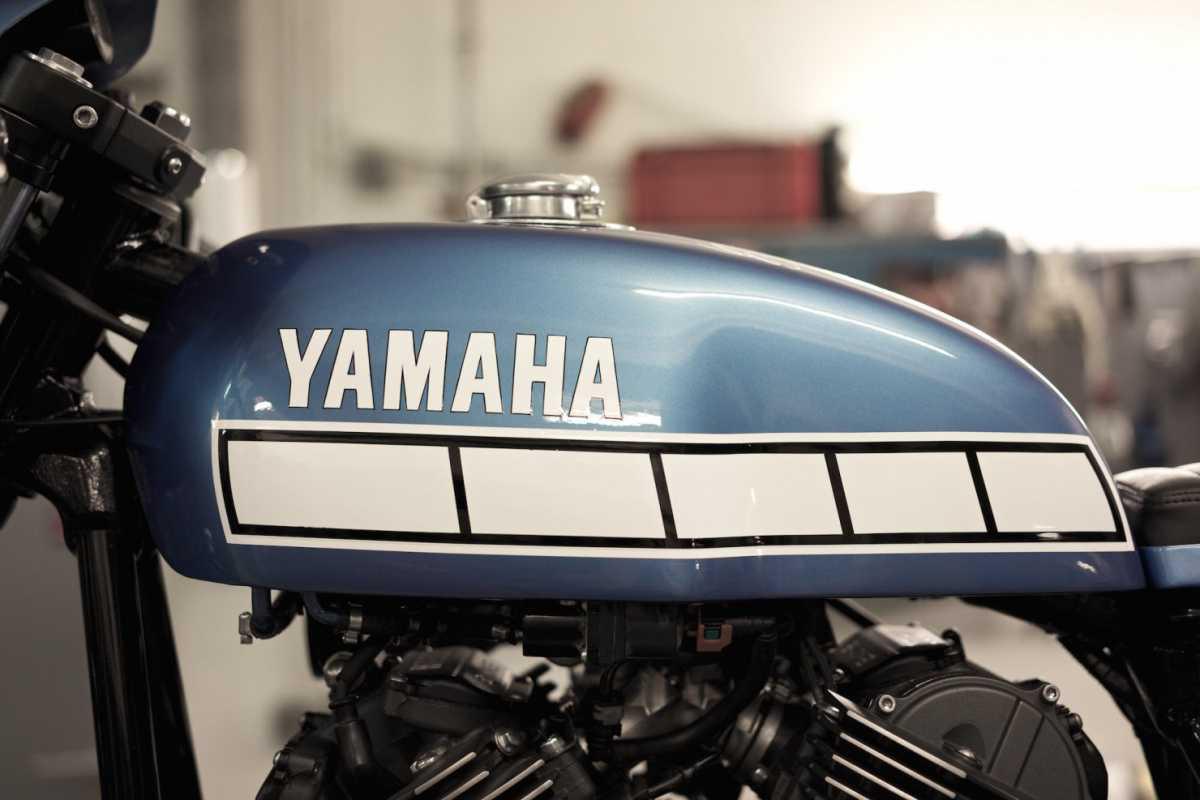 The finished bike sits somewhere intermediate between a street tracker and a cafe racer, and like the many bikes in the Yard Built series, I'd love to see some innovative bean-counter at Yamaha pick up the approval stamp for the special edition production run. I know they won't since practicality-blah-blah but if we forget about reality for a second, it could be an exquisite thing to be able to buy off a showroom floor. Scroll below for other photos of this authentic Yamaha XV950 cafe racer project. Enjoy it!