A brutal work coming from Delaware, United States. To bring a bike with a bestial appearance and a well-defined transformation.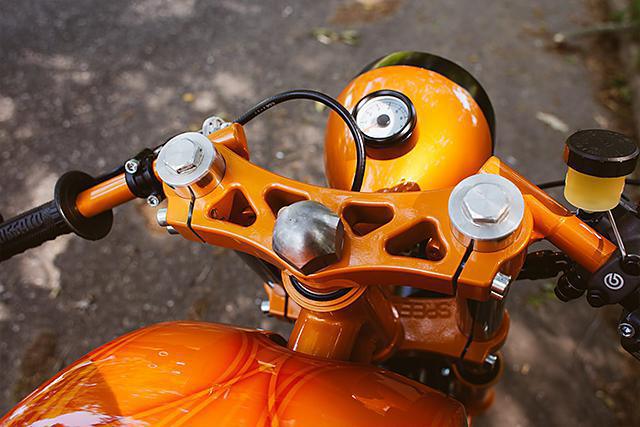 I have to admit that when I saw the photos of the bike, I've been wanting to wear gloves, run out, and get lost for a while. Tremendous gas would give the beast.
The lucky owner of this gem is a local broker speedboat known as "Richie". Enthusiast everything that brings excitement and speed had seen some customization of Deus and I knew I wanted to roll with something similar.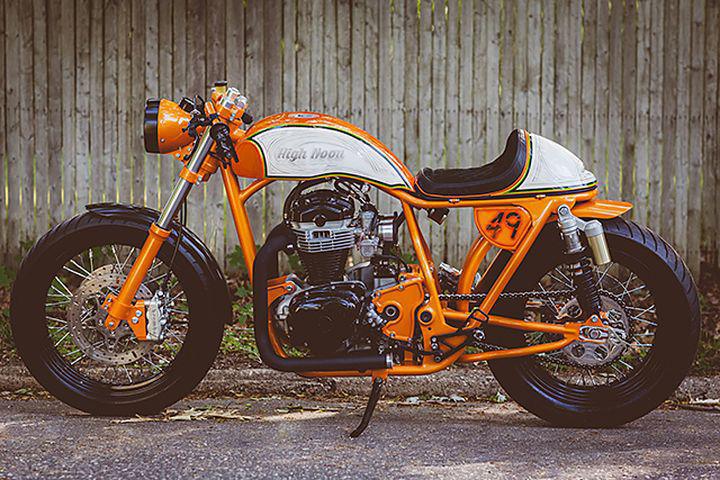 Like almost everyone, I dreamed of something unique and very personal, so he contacted Speedwerks guys to get it. After a few beers and a design made as a concept on a napkin, they got down to work to build this unique Kawasaki W650 cafe racer.
Unlike other projects with a complete bike as a donor. This was the only available engine Kawasaki W650 without an electric starter. So they had to create and add everything else.
The chassis was the most important part of the construction. A work of craftsmanship and professionalism to keep up the project was required. To do this, who better than Marc Rowe, an expert within a kilometer and a half of the workshop, which helped and taught Steve Long, chief designer Speedwerks build the chassis.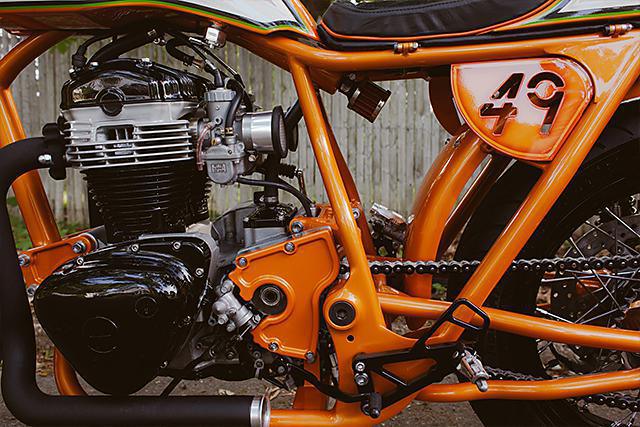 Thanks to that possessed ample time to finish the bike, they could work conscientiously bending and welding tubes to the frame. Steve something highly valued because it has gained a lot of experience working with the artist Marc and describes him as, "In all my life, I have never learned so much next to a person, the species is an endangered species."
Speedwerks guys have all the design and all the other parts. The rocker was made in a chrome-molybdenum fuel tank constructed of metal is a delight, not to mention the fender, seat posts, pollack, and shape of the seat.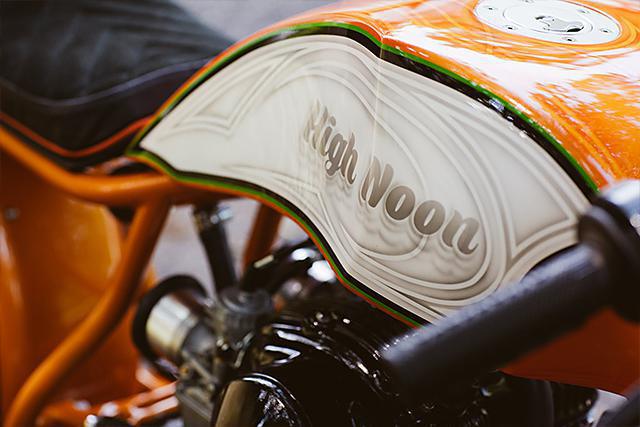 Brembo brakes, spoked wheels, handlebars, a headlamp with integrated speedometer, Accossato handles, footrests delayed and the big paint job, you get as a result the Kawasaki W650 Cafe Racer "High Noon" of Speedwerks, one of the Kawasaki Cafe Racer projects ever seen.
Created from a motorcycle engine, demonstrating that with good hands, a lot of creativity, and experience, can make a unique and exclusive bike. Congratulations guys.