Honda CB250 Cafe Racer Pentagon. A small pot that you can not lose sight. From humble displacement, this CB250 is ideal for daily catch her around the city and move very uniqueness and style.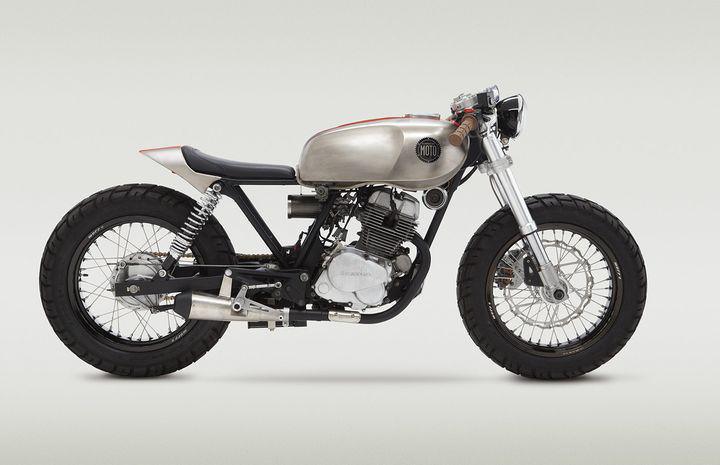 Built to dodge traffic and potholes on the road to the Pentagon in Washington DC. This little Honda Nighthawk is part of the family.
Completely transformed with many creative details like camping stove makes air filter, battery camouflaged beneath the swing and the perfect small metal tank and pollock.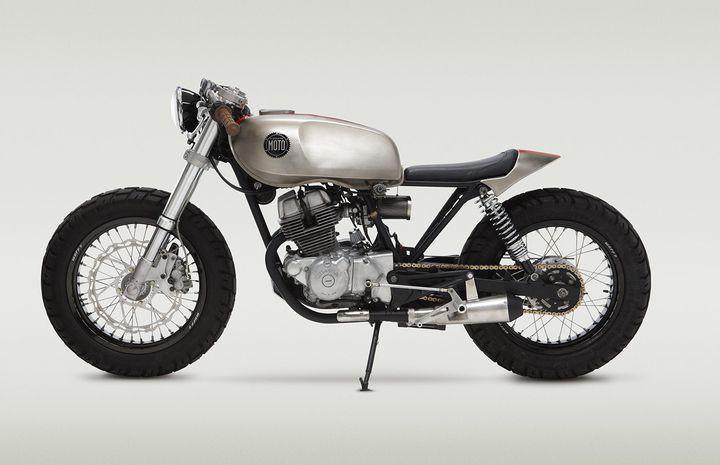 In the specifications, you have the following changes have been made:
Motorbike base: 1992 Honda CB250 Nighthawk.
Front suspension: Ducati Monster 600 2001.
Front-wheel: Warp 9-spoke rim 17 inches supermoto for Suzu RMZ250.
Front brake: Suzuki RMZ250.
Rear-wheel: spokes rim supermoto Warp 9 of 17 inches, with the hub and brake CB series.
Tyres Shinko measures 705 130-70 17.
Fuel tank: 1978 Yamaha XS750 nickel.
Exhaust: Collectors with heat resistant paint and modified mufflers.
Speedometer: Digital Acewell.
Seat: Artisan, manufactured and lined by Roy Baird of Richmond.
Chain: DID X-Ring golden color.
Other: handlebars, rear shocks standard, type lighthouse bats, footrests delayed, brown fists, and lithium Shorai.
And to keep you enjoying this Honda CB250 Cafe Racer, below other photos: