The owner's dreams begins when he found a Bmw R80/7 from the German Police, even before defining the cafe racer project he already gives birth to its name to be "Derrick" inspired by the German detective Tv Series "Derrick" (1974-1998).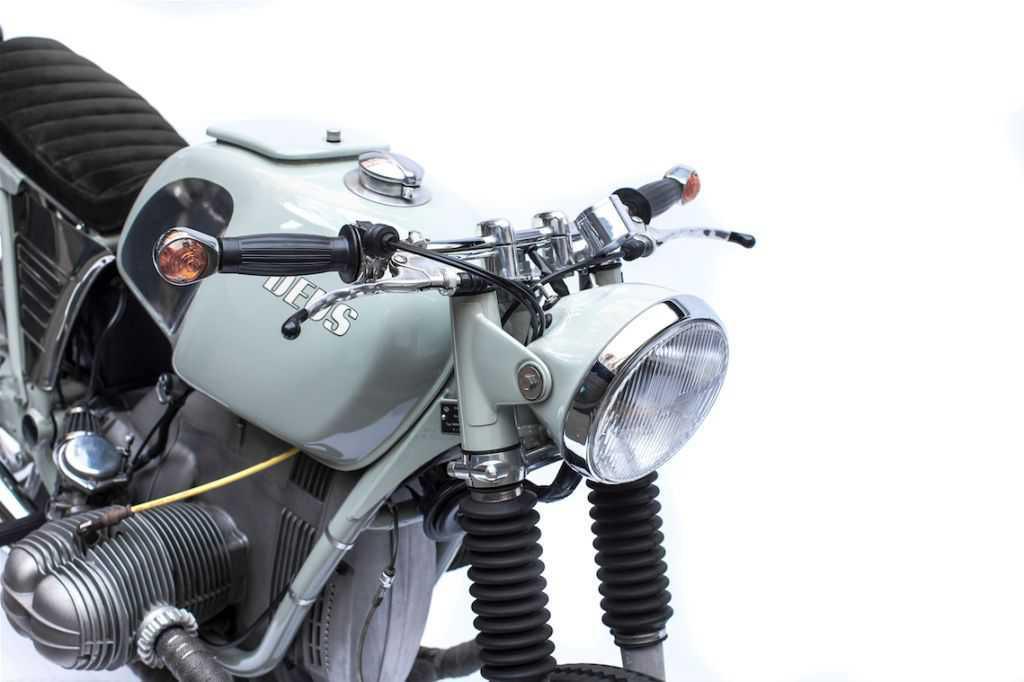 The goal was to build a bike with clean lines, stripping it of all the unnecessary parts and giving space to the colour "milk and mint" used also on the frame.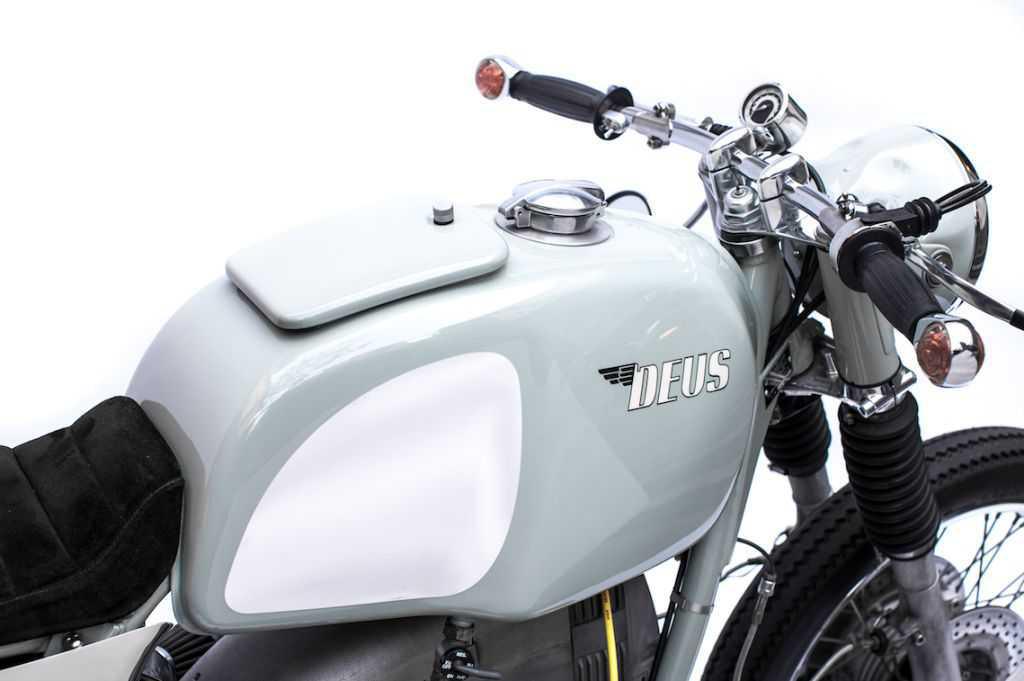 On the "Derrick" all has been overhauled and lots of parts had been tailor finished, as the mount and switches for the technologic moto-gadget speedo (it's operated from a mini-|switch located in the steering neck), start button, miniaturized light buttons and "old Style" levers finish the look of the chromed front end.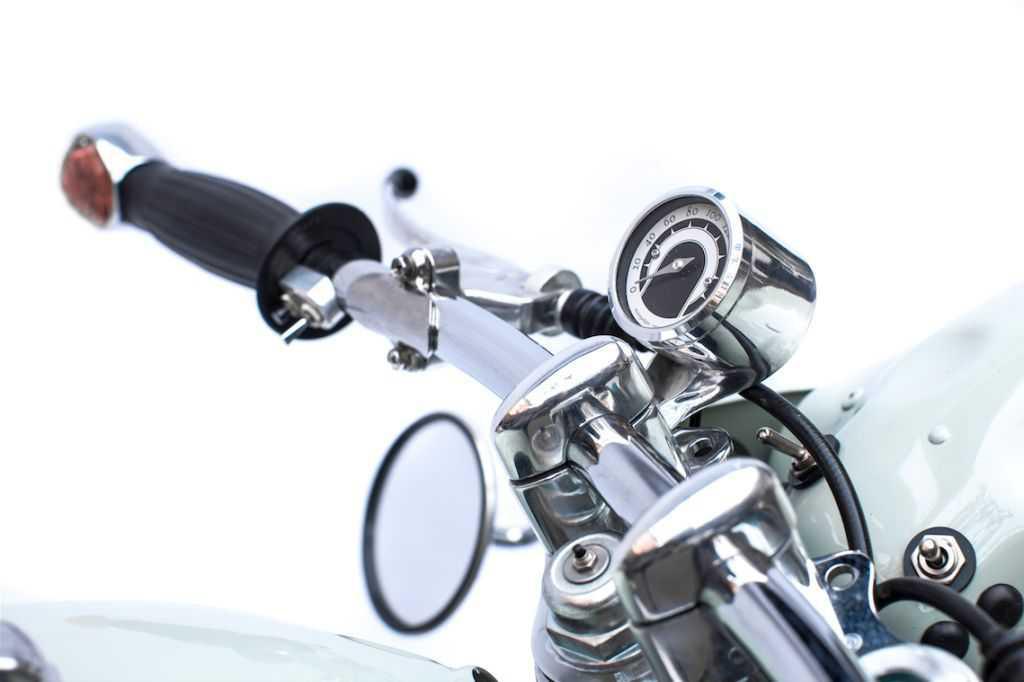 The motorbike is characterized from many little details as the coloured spark wires, the billet fuel tank cap, the chamoix leather seat, the handlebar end turn signals and all the aluminium braces hugging the frame.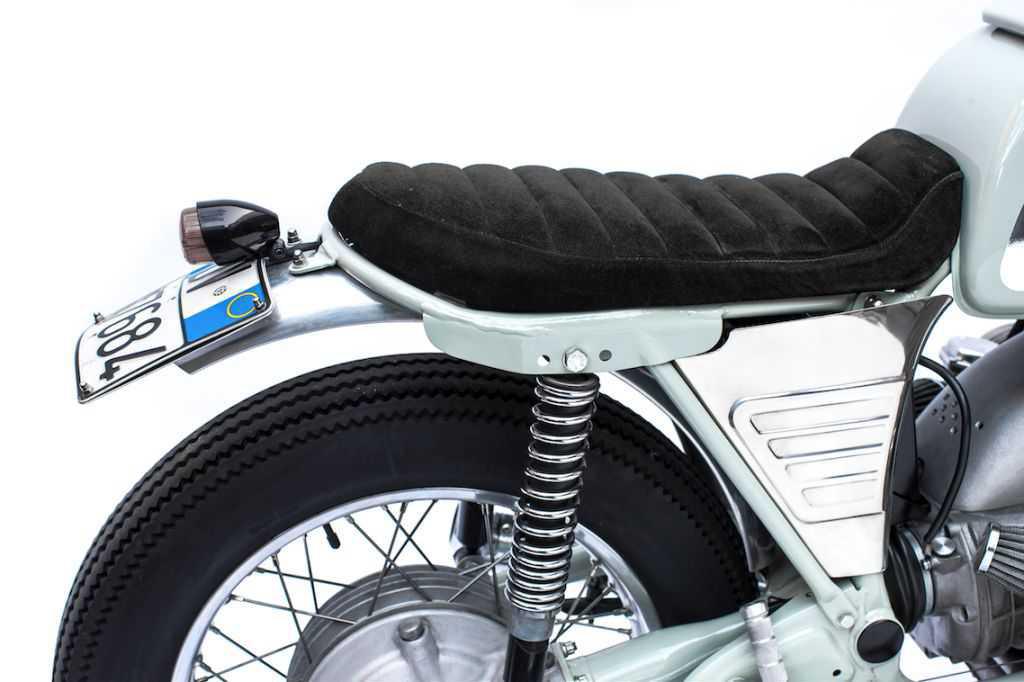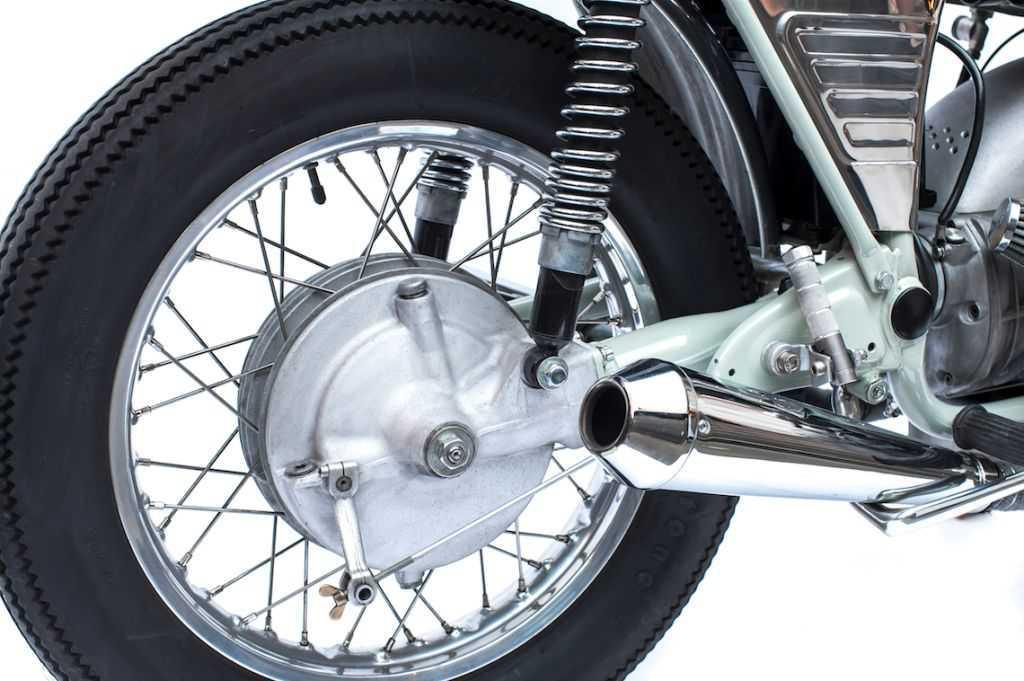 The last touches were all about this prepared motor, to let breathe with fresh air the big Bing carburetors we chosen to totally remove the airbox and use solo cone filters, for the pleasure of a low throaty exhaust's note, nearly policeesque…