When a company like BMW comes out with a new product, they're almost always perfect as it already is. Case in point: the BMW K75.
But what would possess a builder to turn a rare barn find like this into a BMW K75 cafe racer?
Well, the guys from Renard Speed Shop lead by Andres saw some potential in making a BMW K75 cafe racer from a barn find they came across. If it had been in pristine condition, I doubt they would've thought of doing something to it. But, as it had figured into a collision a few years back, it was the perfect base platform to improve.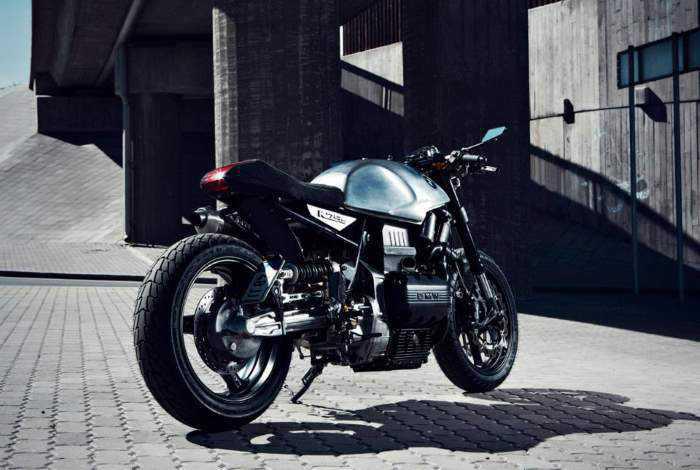 So how can you improve a machine that's already deemed a perfect example by its peers? The answer is: by leaving what works alone and improving little things subtly.
The BMW K75 cafe racer that you see here is a perfect example of innovation and practical restraint.
The guys at Renard Speed shop focused on improving the aesthetic qualities of this bike instead of tinkering around with the innards of this machine.
To start with this project, the frame had to be cut in order to improve the stance.
A mono shock system was installed to replace the original and it looks better now with the way it is positioned parallel to the stock swingarm.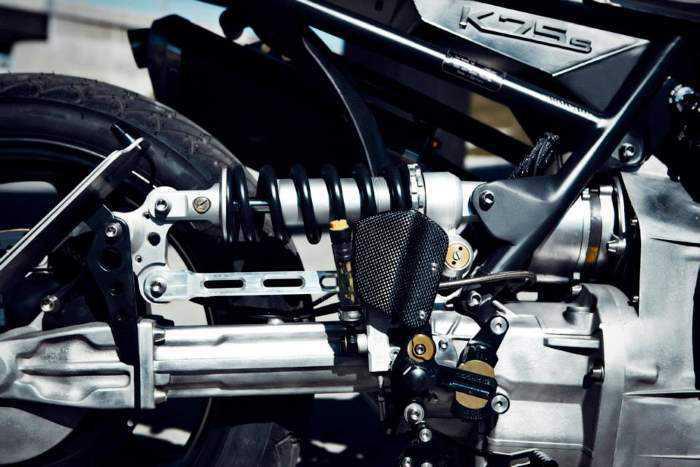 Up front, the forks were replaced to lower and pull the rake back in.
To improve its stopping power, the stock brake system had to be replaced with components from ISR.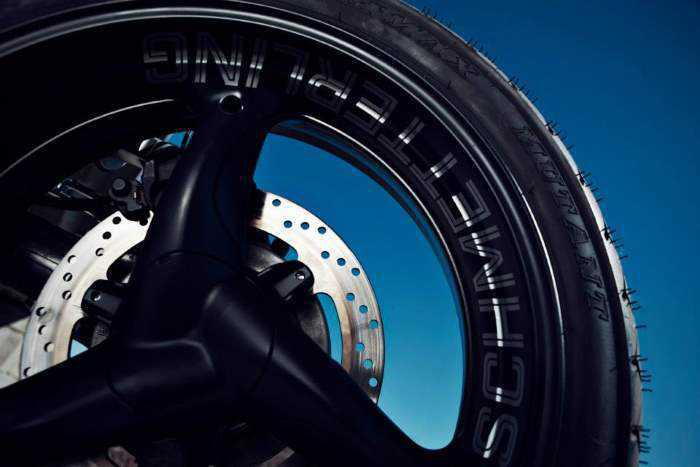 The elongated rear section of the stock BMW K75 had to be shortened.
The rear lights were embedded into the newly installed rear to reduce the overall length.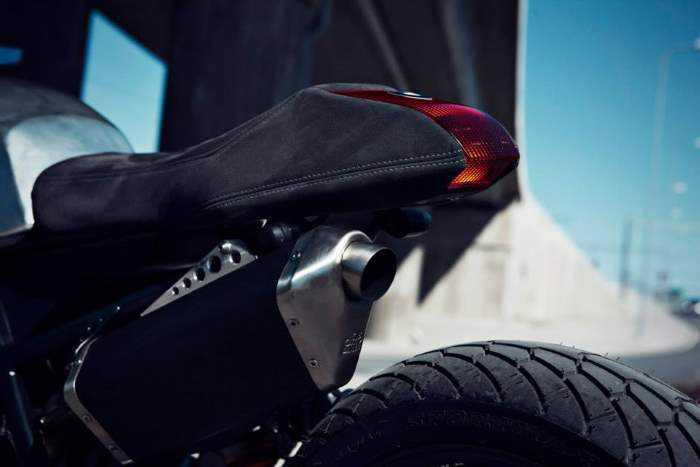 This prevented the tail lights from jutting out too far.
The rear section was then fully upholstered with high grade leather up to the edges of the rear light to give it a more unified look.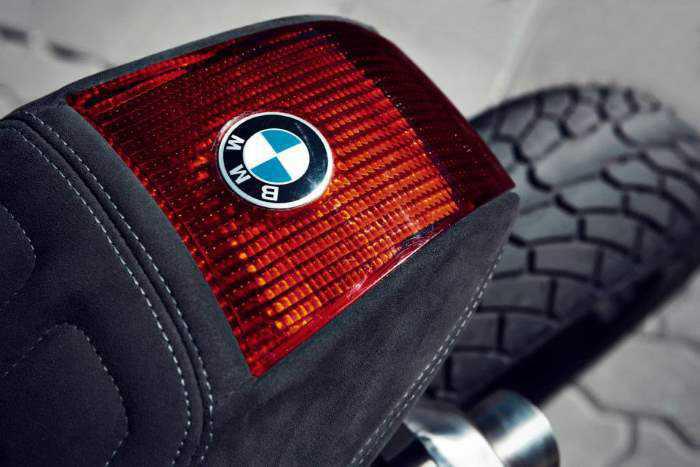 Since the stock K75 look was a little bit on the tall side, the team from Renard had to make some minor modifications to make the tank sit lower on the frame.
This subtle change gave the K75 a lower profile.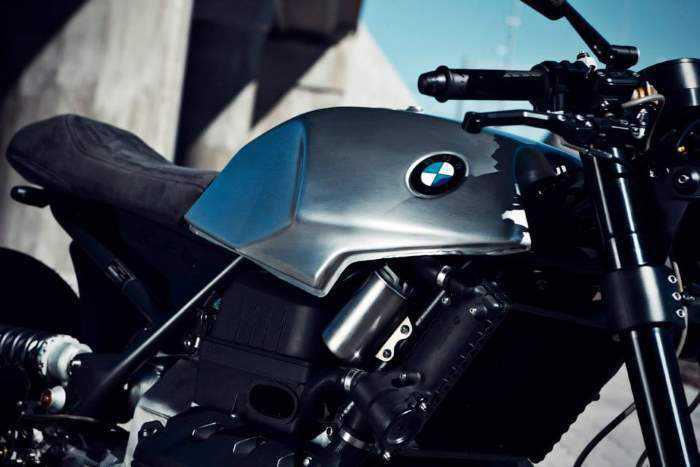 All the unnecessary fairings had to go too to keep the bike in line with the cafe racer theme.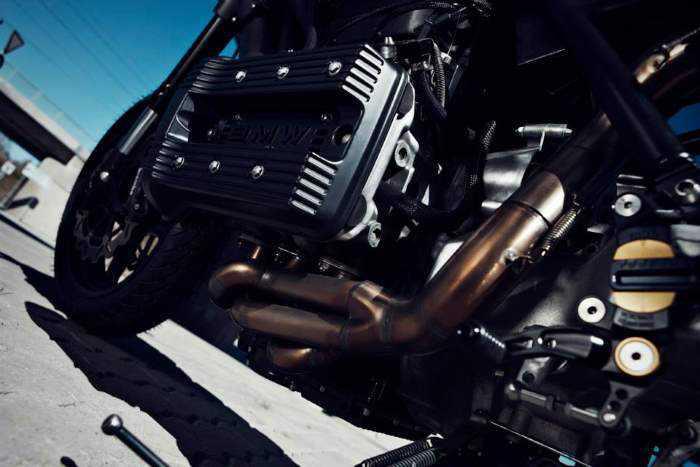 And as a final touch, all the wirings were efficiently hidden from view by tucking it all in underneath the tank and the remaining body fairings.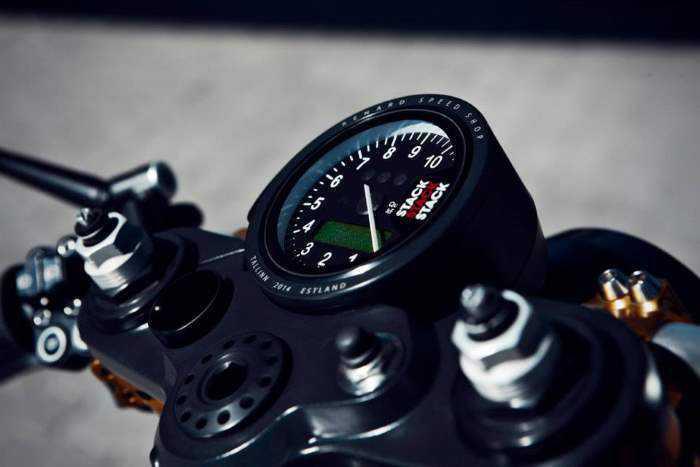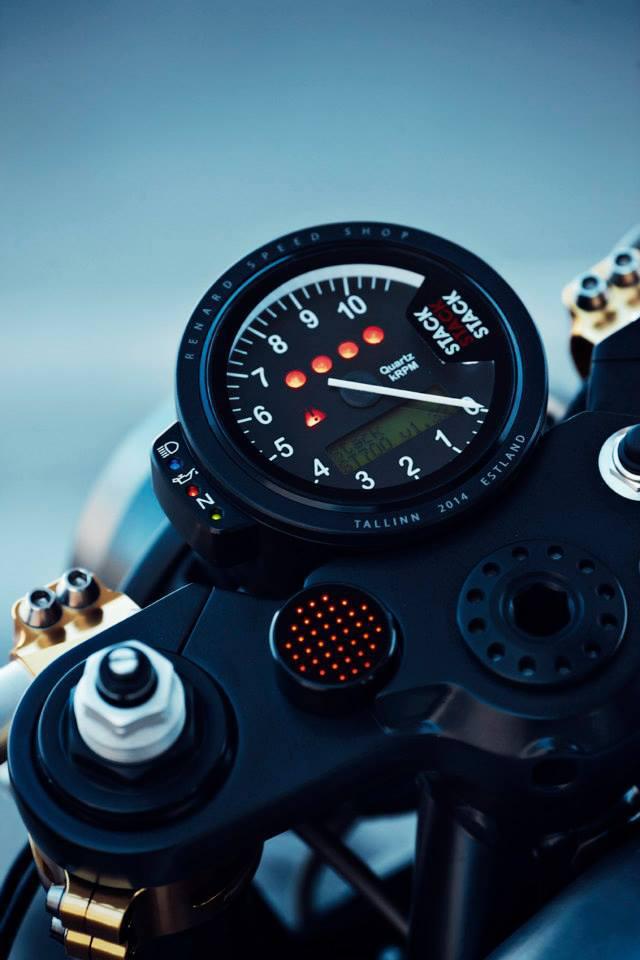 In the end, the K75 cafe racer still looks very much like a stock example until you approach it and take a closer look.
Renard Speed has managed to transform this bike into a very elegant and functional cafe racer without modifying it too much.
The Base Bike of this project: The Bmw K75(1985-1995)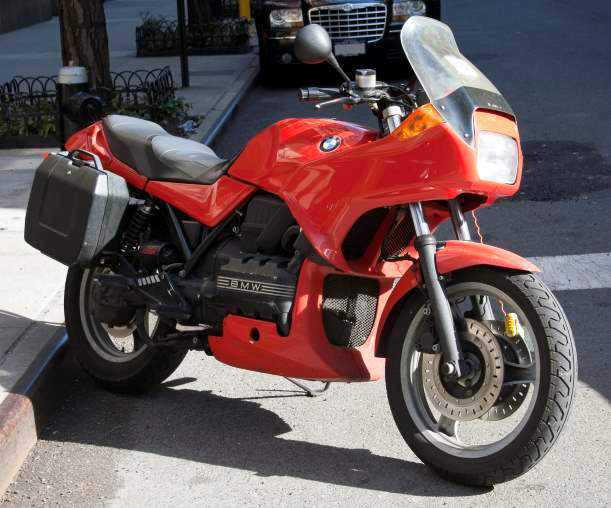 Manufacturer
BMW
Production
1985–1995
Assembly
Germany
Class
Standard
Engine
Longitudinal DOHC I3, 740 cc (45 cu in)[9]
Bore / stroke
67 mm × 70 mm (2.6 in × 2.8 in)[9]
Compression ratio
11.0:1[10]
10.5:1[9]
Top speed
131 mph (211 km/h)[citation needed]
Power
75 hp (56 kW) @ 8000 rpm[citation needed]
Torque
50 lb·ft (68 N·m) @ 6000 rpm[citation needed]
Ignition type
Bosch L-Jetronic[9]
Transmission
5-speed foot shift,[9] shaft drive
Frame type
Tubular steel, open cradle with engine as stressed member
Suspension
Telescopic forks,[9] single-sided swingarm
Brakes
Dual front discs and single rear disc,[9] or rear drum
Rake, trail
27.5°/3.98 in (10.1 cm)
Wheelbase
59.7 in (152 cm)[9]
Dimensions
L: 87.4 in (222 cm)
W: 35.4 in (90 cm)
H: 51.2 in (130 cm)
Seat height
31.9 in (81 cm)[9]
29.9 in (76 cm) (low seat)
Weight
505 lb (229 kg) (dry)
536 lb (243 kg) (wet)
Fuel capacity
5.54 US gal (21.0 l)
Fuel consumption
59 mpg-US (4.0 l/100 km)
Related
BMW K100
BMW K1