This Yamaha XJ600 cafe racer is fit for TEOTWAWKI!
What do you get when a motivated soldier gets his hands on the right bike project to build? You get a cafe racer that can survive a post-apocalyptic doomsday scenario, that's what!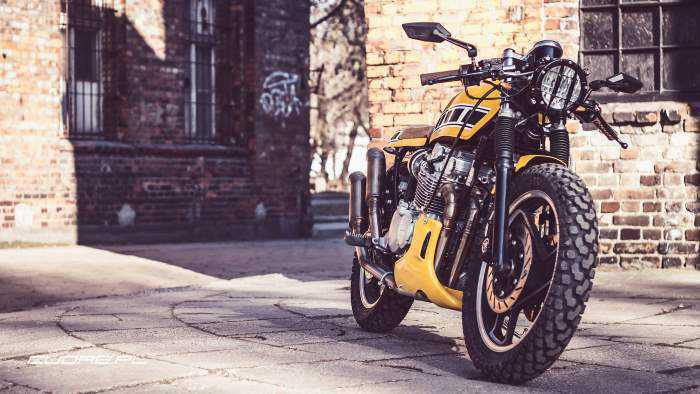 Piotr from Custom Operational Group in Warsaw(Poland) managed to create a bike as intimidating as his career as a cold-blooded killer; the "Cafe Terror".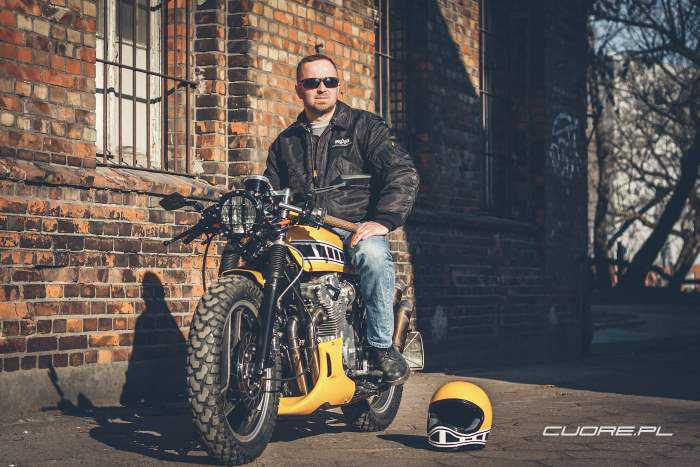 There is absolutely no fat on this bike. So the first thing this Yamaha XJ600 cafe racer had to endure was getting stripped of all the unnecessary fairings and trim that had absolutely no use if TEOTWAWKI were to happen tomorrow.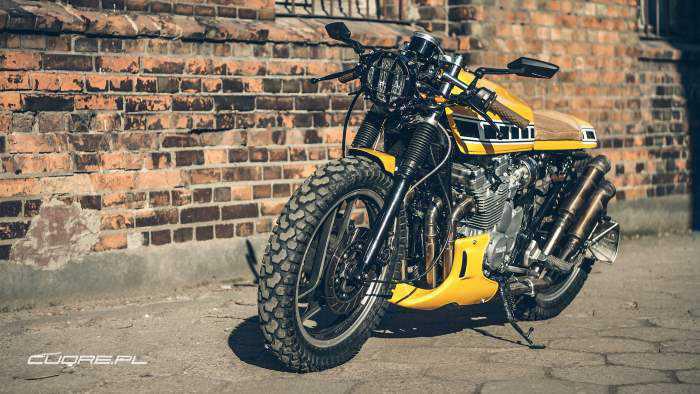 To make sure that this cafe racer could outrun any disaster, a lot of focus was put into bringing the inline 4 600cc engine.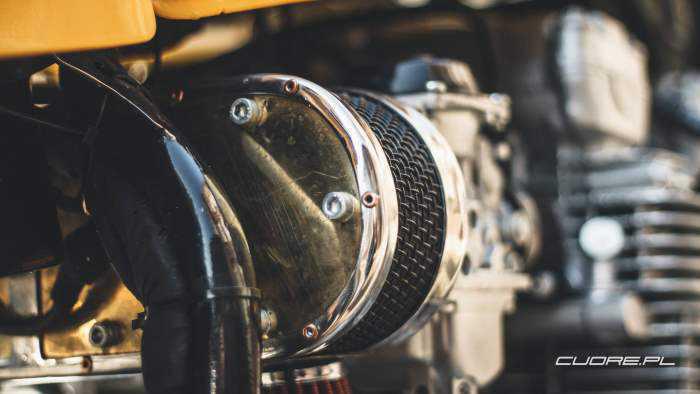 The Mikuni carburetors Piotr installed into this monster give this bike that extra oomph. That and the stainless steel with twin mufflers on both sides complete that aspect of the build.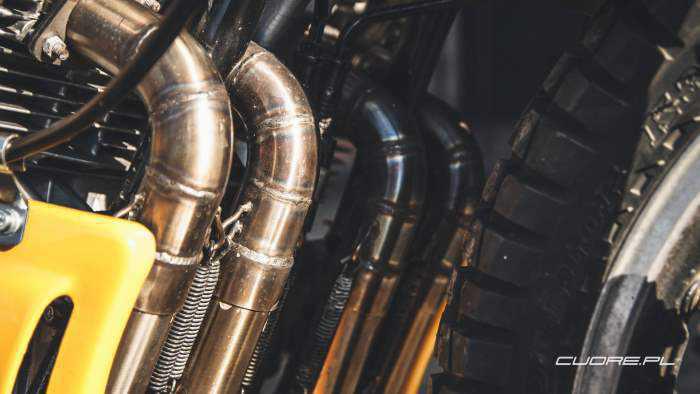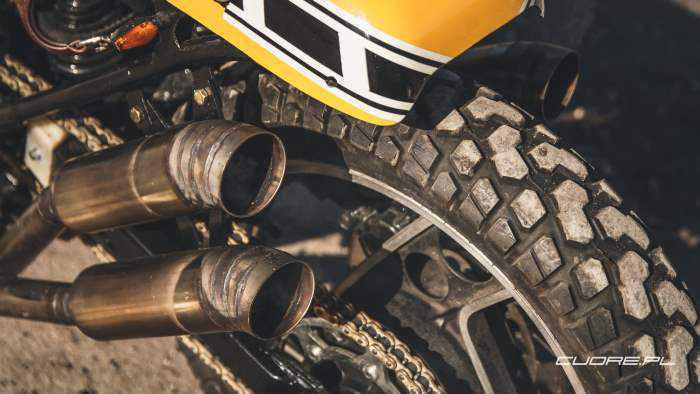 In the spirit of cobbling and recycling old pieces together, Piotr managed to secure authentic Soviet-era parts and installed them into this Yamaha XJ600 cafe racer.
That's not to say he eschewed using modern parts though as he also installed modern lights and other indicators to make this street legal.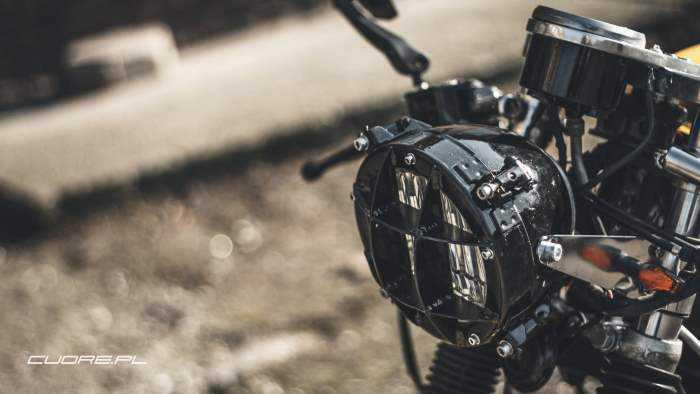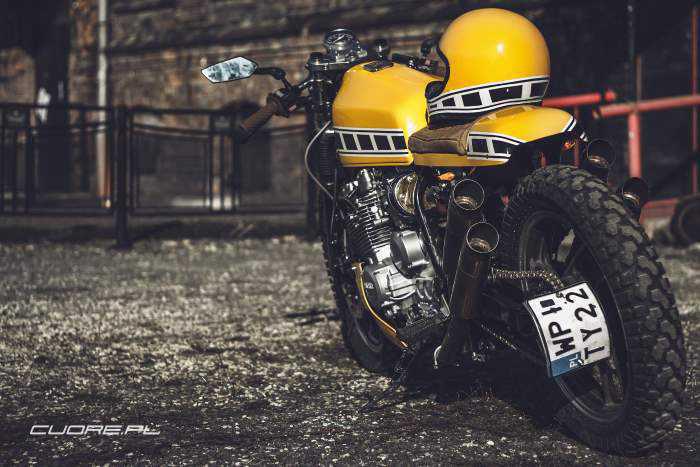 To make it more compact, the front forks were lowered through the trees and a pair of Dunlop K360s was slapped on to complete the road warrior look on this bike.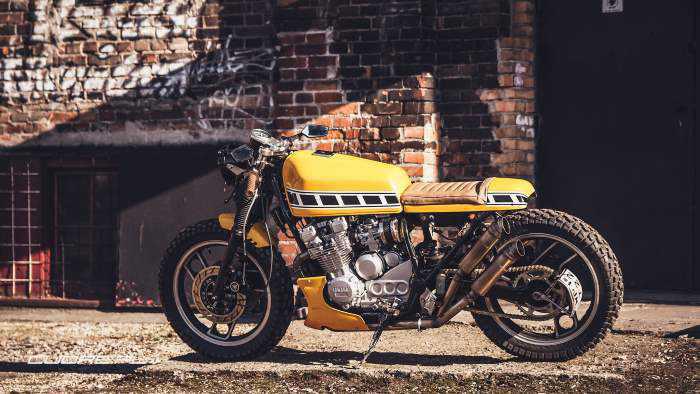 Departing from the dreary theme post-apocalyptic bike builds are notoriously known for, Piotr opted to paint this bike a bright yellow with speed rail patterns. To further accentuate the bumblebee look, the rest of the components on the bike were sprayed black.
The result is a stunning piece of art that's ready to barrel down the highway come hell or high water.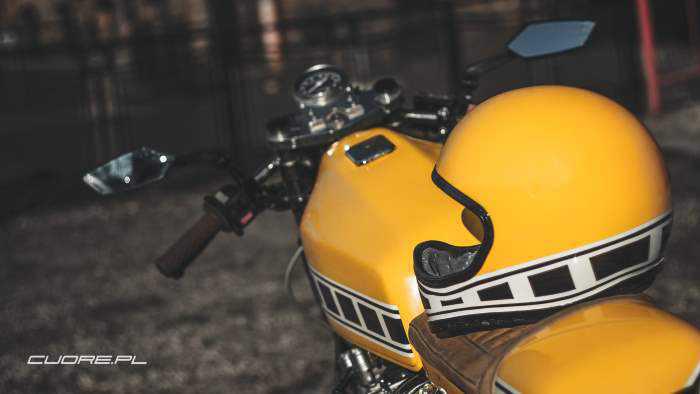 What you have at the end of this build is a highly capable machine that can traverse almost any terrain confidently.
Just don't expect to go incognito when you're riding this machine because it was built to attract attention.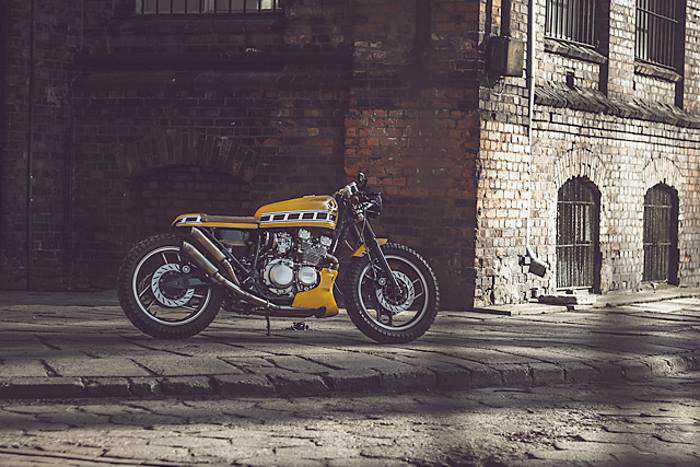 Or maybe just so the rest of the survivors could see how lucky you are to be alive and kicking and riding this monster machine!
Photo credit: Cuore
Base Bike of this project: The Yamaha XJ600 (1984-1991)
Manufacturer
Yamaha
Also called
Yamaha FJ600
Production
1984-1991
Successor
Yamaha Diversion/Seca II
Class
Standard
Engine
600cc, air-cooled, DOHCinline-4
Power
72 hp / 52.6 kW
Transmission
6-speed
Suspension
telescopic forks
mono-shock rear
Brakes
Front: dual disc
Rear: disc
Tires
Front: 90/90-18,
Rear:110/90-18
Weight
467 lbs / 212 kg (wet)
Fuel capacity
5.3 gallons / 20 liters
Source: Wikipedia