All the Italian Style in a Moto Guzzi 850 Cafe Racer project
What do the Italians and the Japanese have in common?
Exquisite engineering skills, that's what!
And what we have here is a prime example of that marvelous combination of skills from these engineers;
meet "Beto", an outstanding Guzzi 850 cafe racer project from Revival Cycles.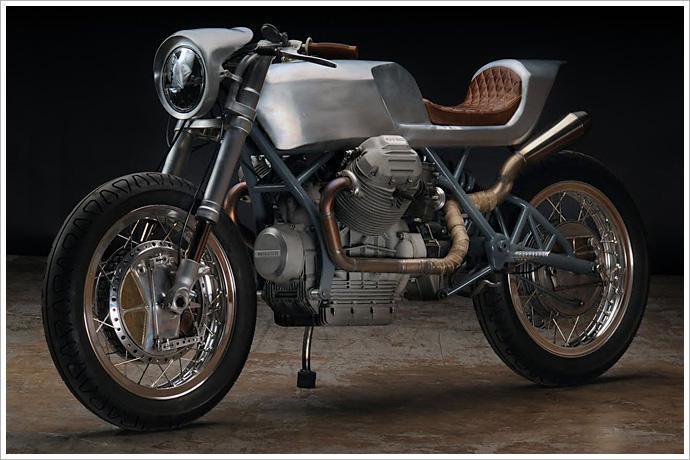 This 1975 Moto Guzzi 850T combines the minimalist approach of the Japanese to motor vehicles coupled with the aesthetic stylings of the Italians. This is a truly unique cafe racer as most of the components are one-offs that you won't find off the shelves in most motorcycle parts companies.
Starting with the all-metal, one-piece body: this was constructed meticulously to ensure that all lines were clean and well defined.
The trees were machined to achieve a slimmer profile and to enhance its safety features as well as to match the silhouette of the cafe racer when viewed from the front.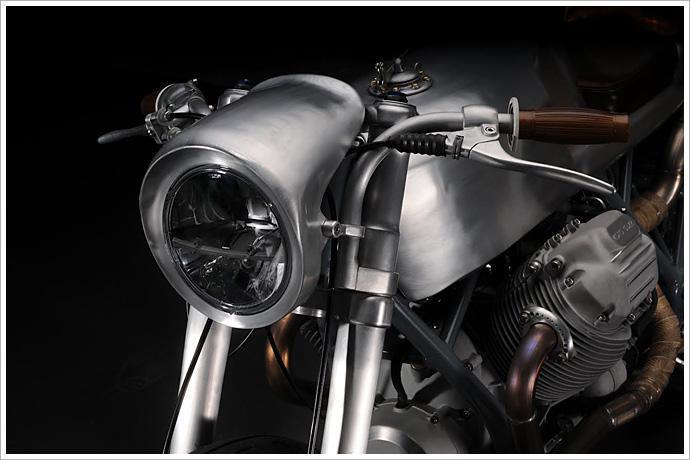 Most of the stock parts come from Yamaha and Suzuki donors in keeping true to the Yama Guzuki theme for this bike.
The 850 T engine remains stock and provides more than enough power for this bike at its current weight.
Everything is stripped down to ensure maximum weight savings. In the end, you have a highly functional cafe racer that's all business with a no-frills attitude.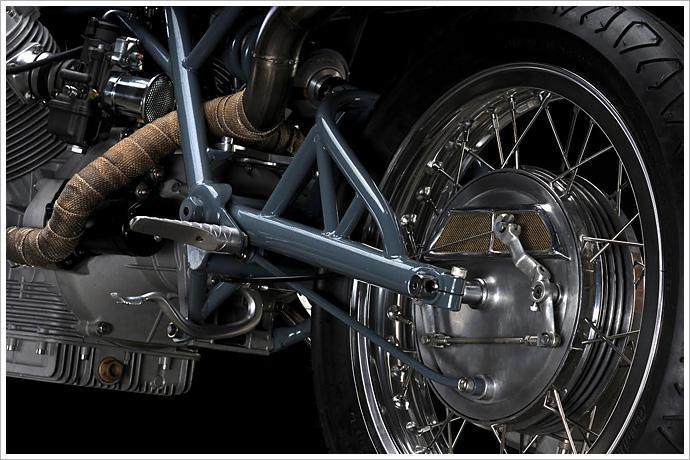 This is a pretty impressive transformation if you think about how this bike started out, in pieces lying in some dude's garage just waiting to rust in peace.
It's a good thing it was saved and transformed into this prime example of utilitarian beauty!
To top it all off, you have prime Italian leather cushioning your butt for those long, cold, windy rides down the highway with your Moto Guzzi 850 cafe racer!