When Beauty and the Beast comes riding into town – Katie Sackhoff's KT675 – Honda XL600R cafe racer project
When it comes to bikes and show business, you can count with one hand those celebrities that truly embody the passion for these two wheeled wonders. And most of those people are guys.
Well, not anymore. Move over guys, there's a new chick on the block and she's riding in with a rip roaring machine that'll surely impress you!
Meet Katee Sackhoff, an award winning actress whose bike has some very serious tech specs and modifications on it.
Katee could've just gone the easy route and buy a regular bike off the showroom floor and call herself a biker but instead, she choose to delegate the guys from Classified Moto to build a bike from the ground up using a 2007 Honda XR650L as a donor vehicle.
They outfitted the bike with a 2010 Yamaha YZF-R6R front wheel and strut assembly. And if that wasn't enough, they took the rear swing arm and wheels from a 2007 Ducati Multistrada to balance things out.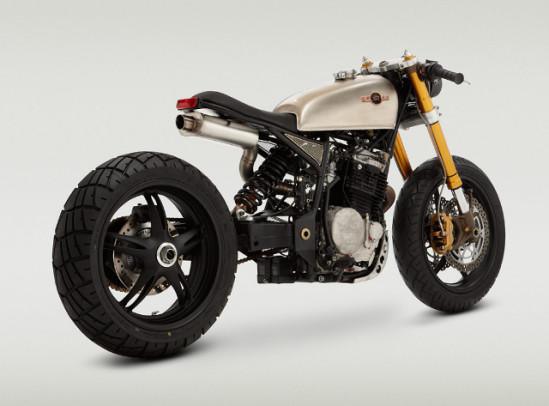 To top it all off, the tank has been taken off a 1981 Honda CB450T Hawk and crowned Katie's racer with it.
What you have is an amalgamation of the best motorcycle components from the best manufacturers in the world all in one powerful package!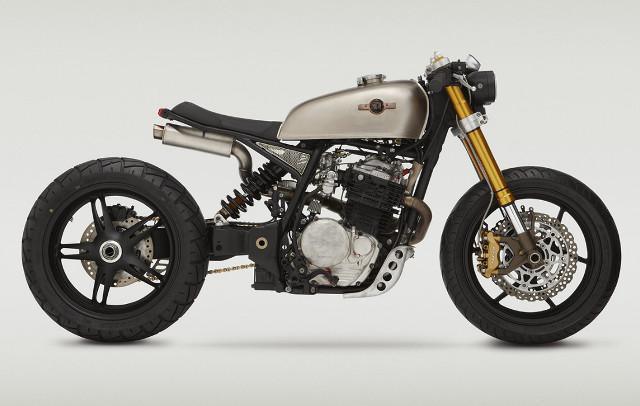 And to make sure she won't get left behind in the dust,
they rebored the 650cc power plant on the already powerful Honda XR650 and turned it into a 675cc monster!
This is one beast of a machine, sure the best Honda XL600R cafe racer project and Katie is just the right beauty to complement it!