When money is not an issue, here's the cafe racer you could possibly end up with – Alex Sailer's Honda CB350 cafe racer stealth machine
What if you had an unlimited supply of cash to spare to turn your dream into something real?
Alex Sailer had the dream but more importantly, he also had the funds to back it with.
He spared no expense on this Honda CB350 and turned it from a ho-hum piece of machinery to a "holey moley what the heck is that!?!" cafe racer!
After stumbling on Cognito Moto's CB550 project build, Alex ended up contacting them and basically told them to build him a smaller version of their best selling project build to date.
The company agreed and work began immediately starting with stripping down his 1969 CB350 to the very basic components and incorporating top of the line gadgetry to make it impressive!
The first to go was the front which was replaced with a 2006 GSX-R750 front end.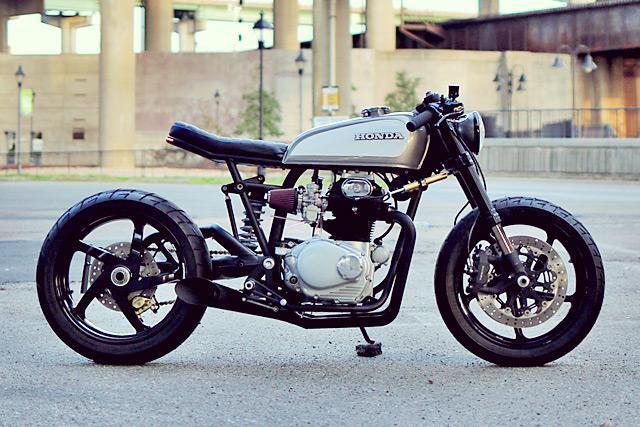 This was perhaps the most obvious change along with the Ducati Monster S4R rear swing arm. From a distance, you'd think it's just a regular cafe racer. Upon closer investigation, you'll see it has more to offer than meets the eye!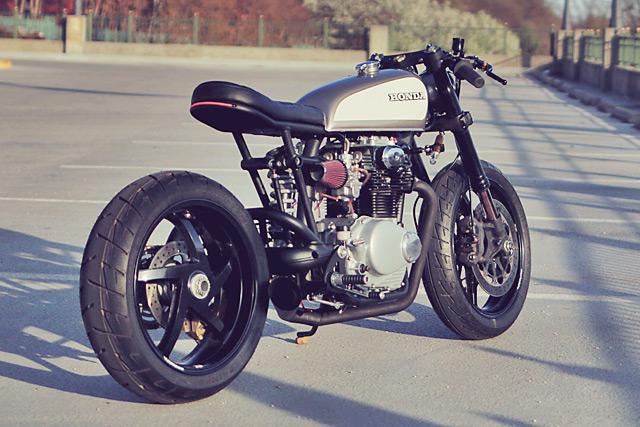 This Honda CB350 cafe racer bike is equipped with the latest electronics setting it apart from the cafe racer crowd.
Every piece is functional and incorporated into the bike to make it seem like it came in as a stock feature and not as a modification.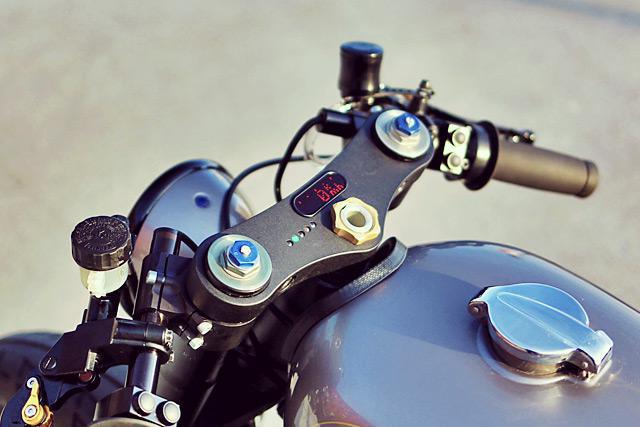 Take a look at the speedometer set flush on the top tree and you'll have a pretty good idea of the amount of workmanship (and money) that went into this build! The LEDs surrounding the bike at strategic points also helps to make it truly a unique one off!