Just when you thought you'd seen it all, here comes the Honda CX500 cafe racer project by Lakic Design
This is the result of a couple of beer and hard work. The CX500 by Lakic Design is a truly unique and magnificent beast of a cafe racer based off of a Honda CX500.
The Honda CX500 in its base form is not that impressive. It's also not the type of bike you'd think of to start your project with.
But this trio of builders decided it was the perfect donor vehicle to transform into a work of art. To start the project, the rear end was swapped out for a Ducati 851 strengthened with an Ohlins piggyback gas shock.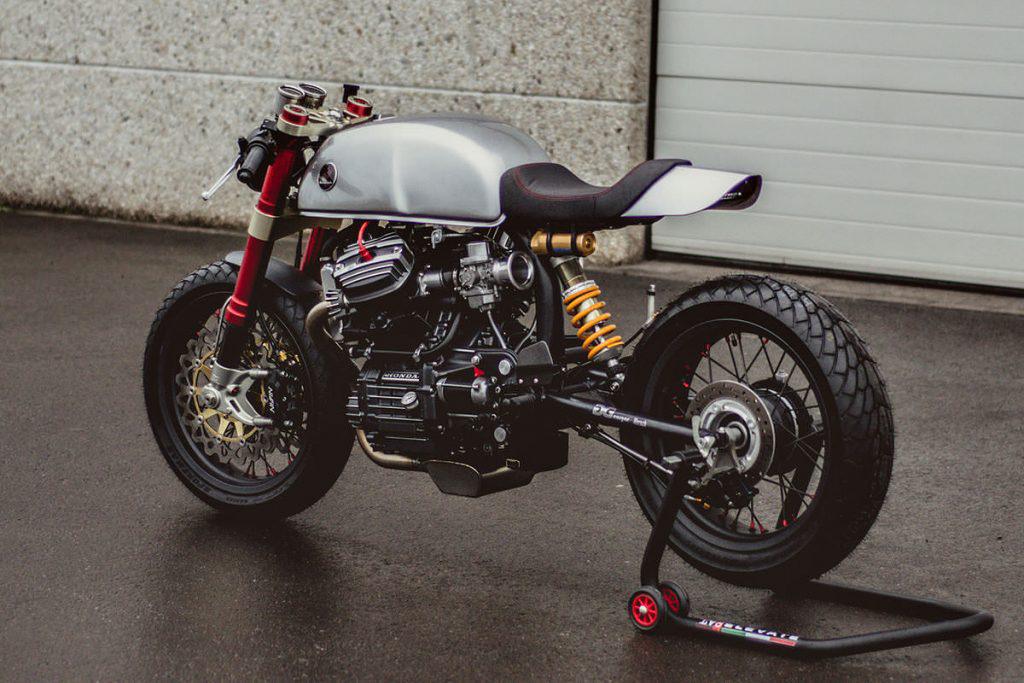 The front end had to go too as the forks were swapped out for the beefier Marzocchi Rad50s. Surprisingly, that's about the bulk of the major work done on this bike!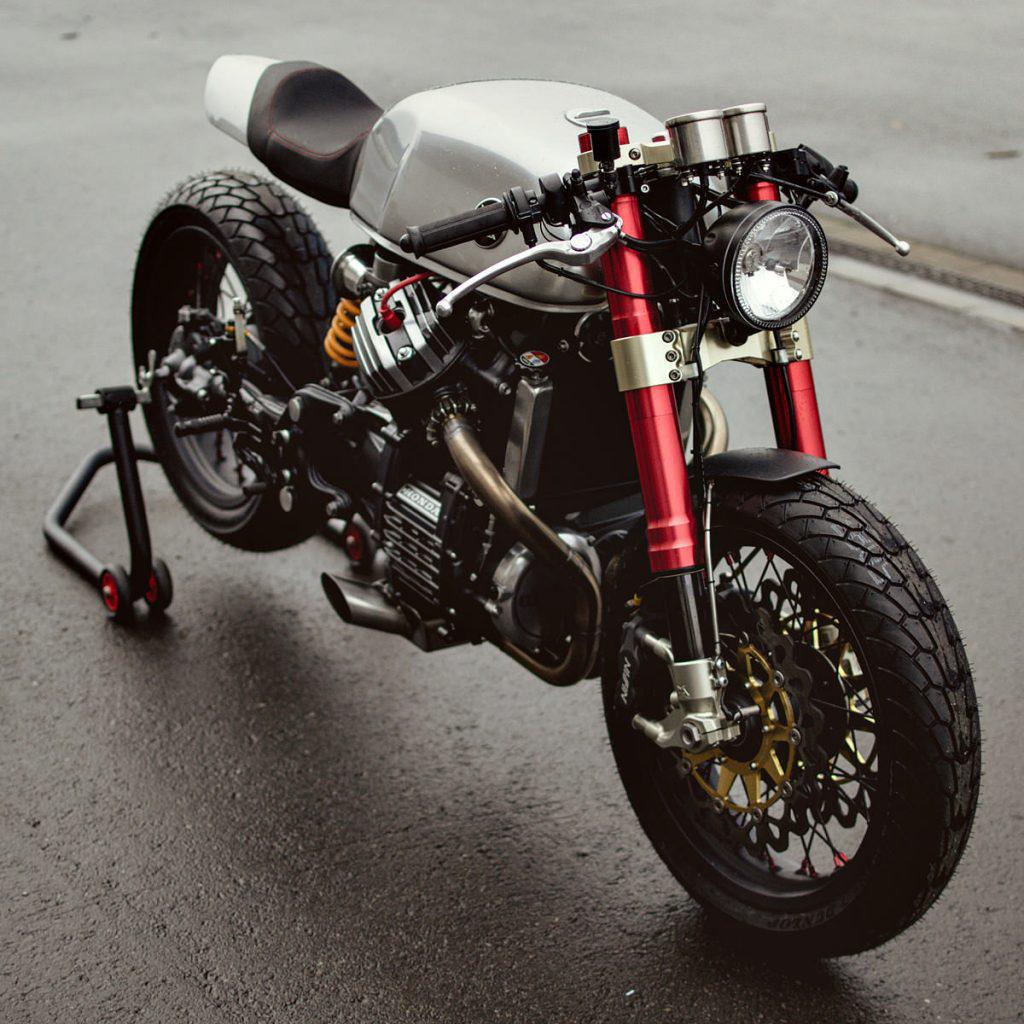 Other custom work done on this bike was purely aesthetic at best. But, these components don't just look good, they also perform above and beyond what is expected of them.
The gauge cluster has been cleaned up and the gas tank has been repositioned to make the lines flow better giving it the impression of moving even when it is parked.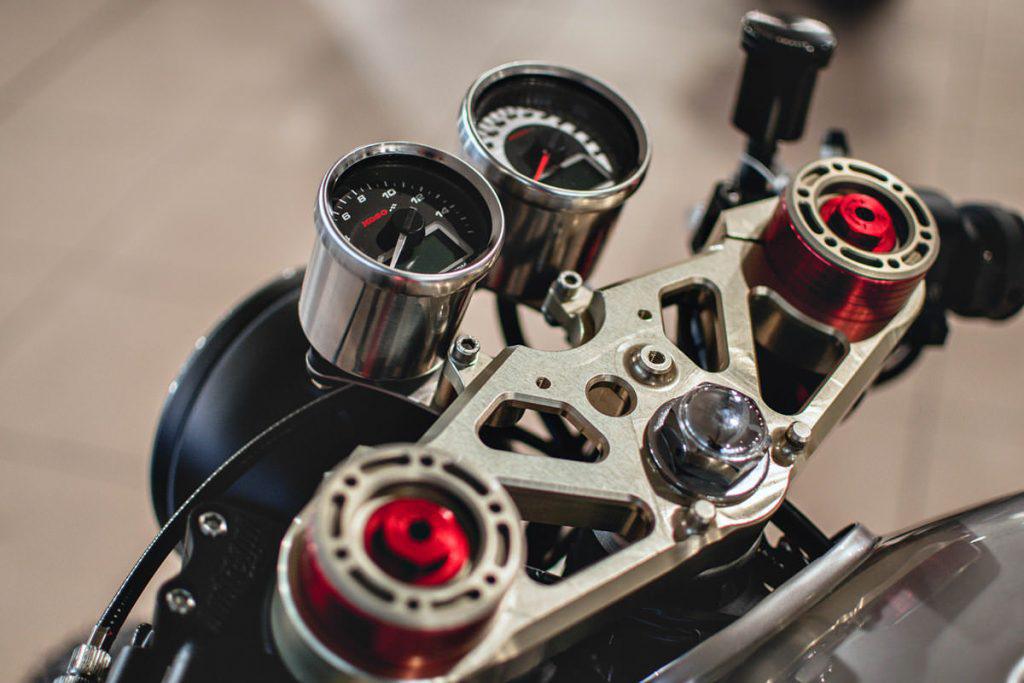 The engine was eventually painted matte black to keep everything aesthetically pleasing to the eye. The rear end of the bike is a one off creation specifically made for this one rider bike. If you're planning to bring a date, she may have to take a cab because this is a solo rider.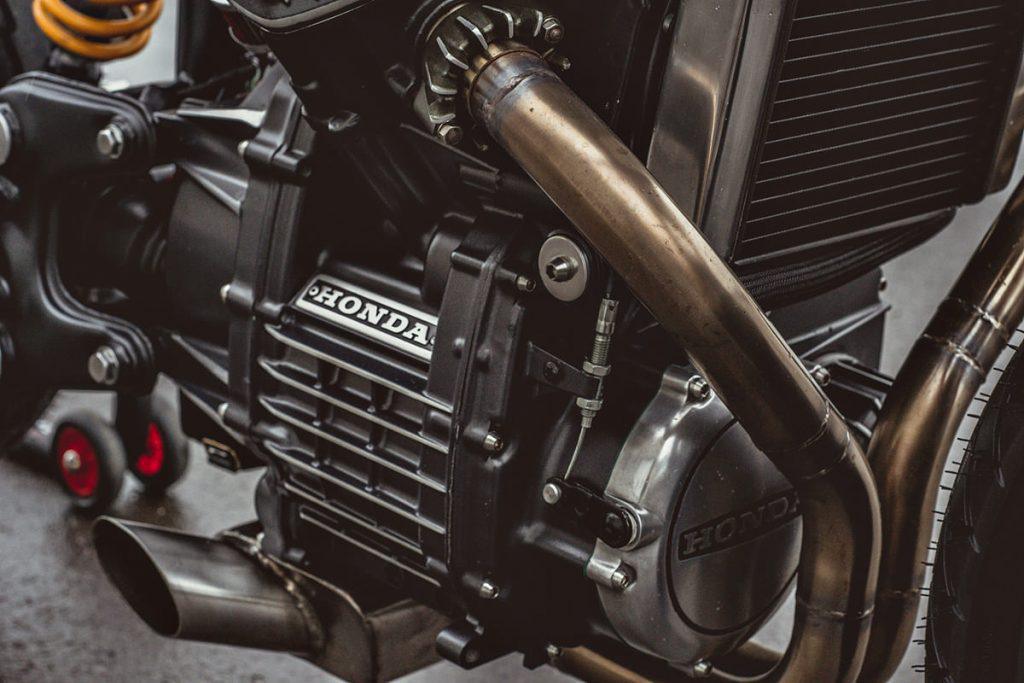 In conclusion, the combination of red, black and chrome still makes for a truly tasty looking Honda CX500 cafe racer!