Honda Goldwing Cafe Racer? What?
If you look at any stock Honda Goldwing and you look at any cafe racer, you'd probably find it hard to imagine turning this fully dressed touring motorcycle into a barebones ride.
But, it is possible and there have been many builders out there who've produced the most beautiful bikes out of Goldwings.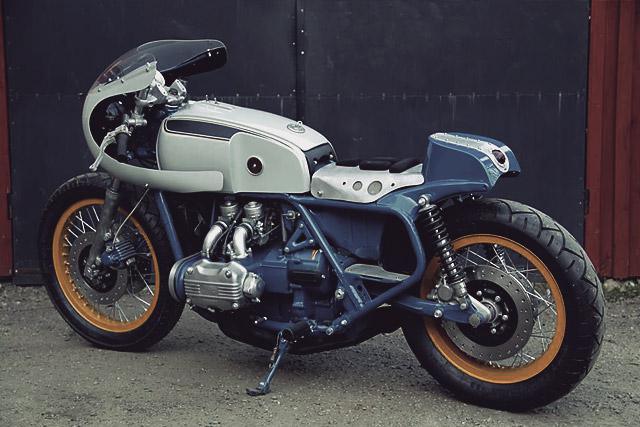 In 70s and 80s, back when Goldwings were a little bit more basic in construction, it resembled a cafe racer closely. You might say it was the bigger version of a cafe racer back then.
Taking this into consideration, Adam Nestor from Adam's Custom shop used the basic platform from that era and turned it into a modern cafe racer.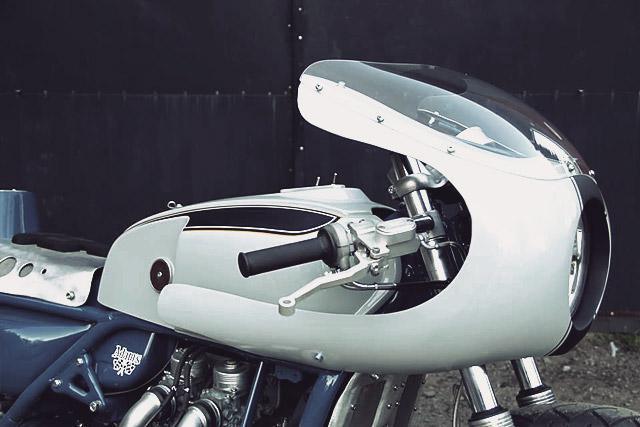 His initial inspiration for this build was to emulate a fighter jet plane and here's how he went about the build process.
The stock gas tank and rear section had to go to make way for this dream. The customized gas tank he replaced it with came complete with notches for the legs which gave the honda goldwing cafe racer a more aggressive look.
The rear section was then fashioned with the flying war machine in mind. The result is a very minimalist approach to the construction of the seat which also gives it a very industrial look.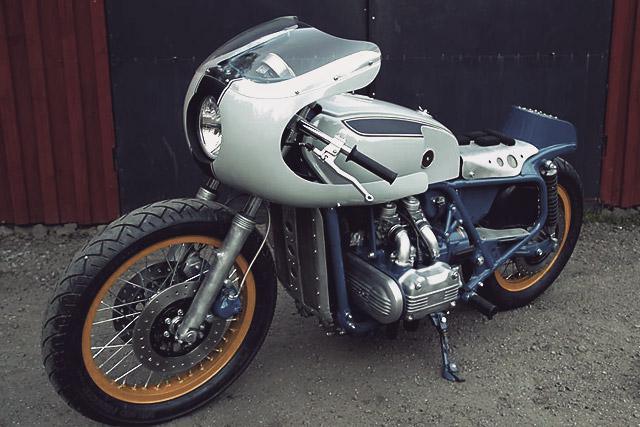 The fairing used up front is a slightly modified piece from a Ducati 900 SS. Adam did all the work on that plus all of the welding, milling, turning and other modifications on this bike by himself!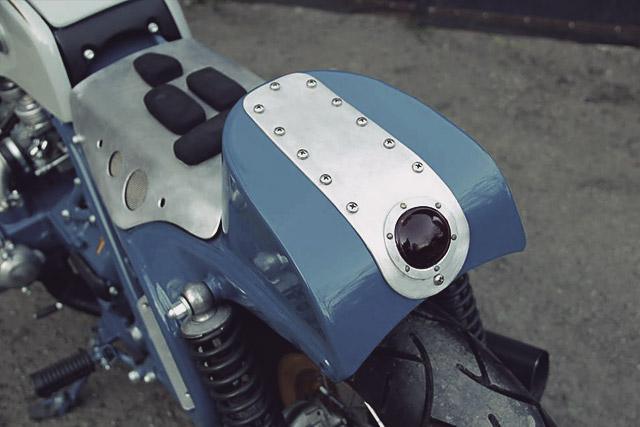 Since he wanted a Jet fighter look to the goldwing cafe racer, he opted for blue and grey for the majority of the bike and added a tinge of metallic gold to the rims to break up the monotony of the color combination.
So, did Adam do a great job on this or what? He apparently did as he is now fielding a lot of questions from potential buyers who want to add his honda goldwing cafe racer to their own collections!
What this shows us if that if you have the skill you can actually make your dreams come true!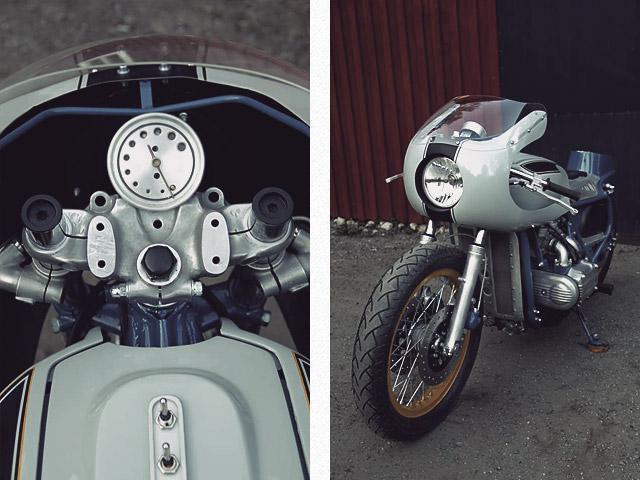 And as an added bonus: look out for the custom tachometer, the brushed metal, industrial look it possesses sure completes the look!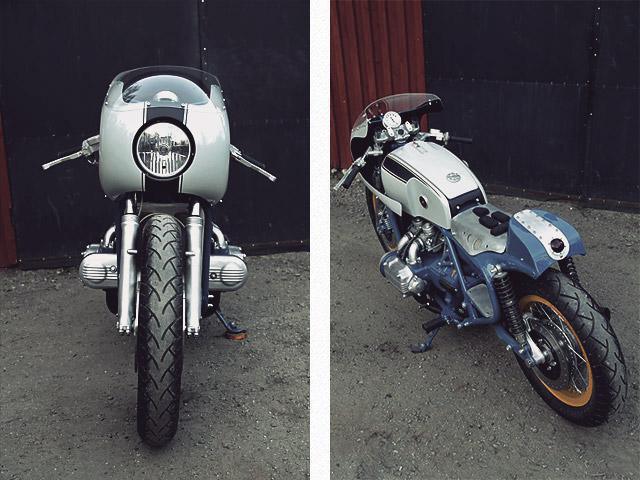 Base bike for this project: the Honda GL 1000 Goldwing(1974-1979)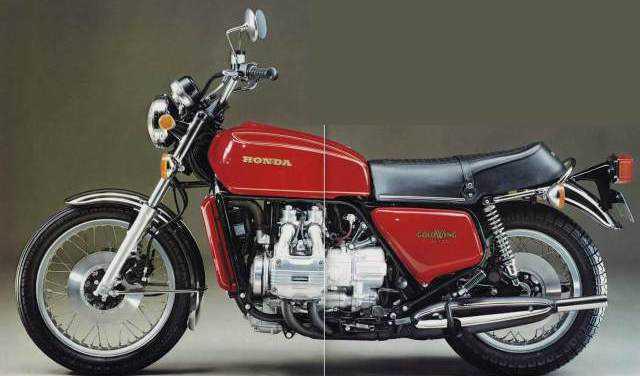 Production
1974—1979
Assembly
Japan
Engine
999 cc (61.0 cu in) SOHC flat-four
Bore / stroke
72.0 mm × 61.4 mm (2.83 in × 2.42 in)
Compression ratio
9.2:1
Power
80 hp (60 kW) @7500 rpm
Torque
63 lb·ft (85 N·m) @5500 rpm
Ignition type
Contact breaker
Transmission
5-speed manual
Frame type
Steel full-duplex cradle
Suspension
F: Telescopic fork 143 mm (5.6 in) travel
R: Swing arm, 86.3 mm (3.40 in) travel
Brakes
F: Dual discs, single-piston calipers
R: Single disc, opposed 2-piston caliper
Tires
F: 3.50 H-19 (tube type)
R: 4.50 H-17A (tube type)
Rake, trail
28 degrees/120 mm (4.7 in)
Wheelbase
60.6 in (1,540 mm)
Dimensions
L: 2,305 mm (90.7 in)
Seat height
31.9 in (810 mm)
Weight
584 lb (265 kg) (dry)
Fuel capacity
19 L (4.2 imp gal; 5.0 US gal)
Source: Wikipedia