Is it possible to turn a 2001 Harley Davidson XL1200 S into a cafe racer?
Turning a Harley Davidson into a cafe racer is probably the last thing on anyone's mind. These big machines just don't have the look smaller bikes possess which makes it easy to turn them into cafe racers.
Good thing the Portuguese don't know that and they put all their passion in this authentic Harley Sportster Cafe Racer project.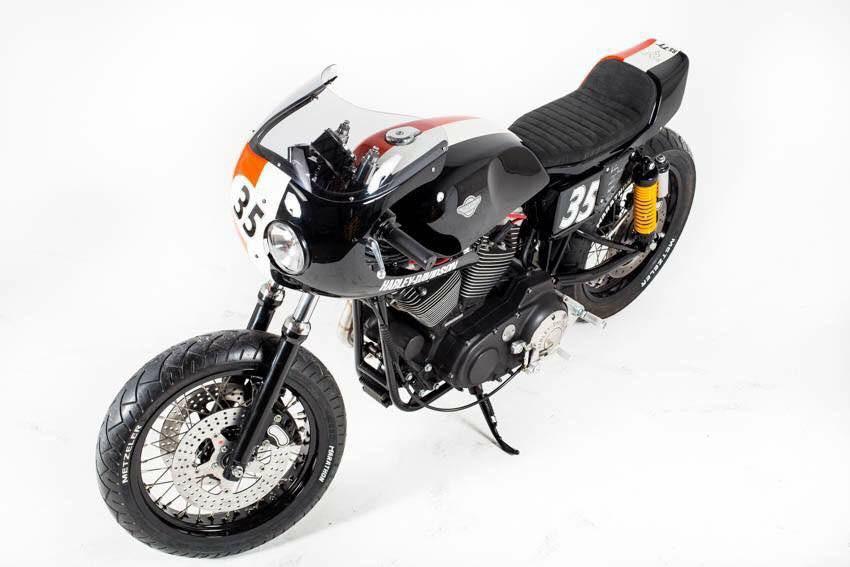 What they've basically done is turn a 2001 Harley Davidson XL1200 sportster into a legitimate cafe racer you can be proud of!
So how'd they pull it off?
Simple!
They stripped the sporster down to the very frame and concentrated on giving the bike a slimmer profile. To do this, the guys from Rock Solid Motorcycles had to create a custom frame and swing arm combo from scratch!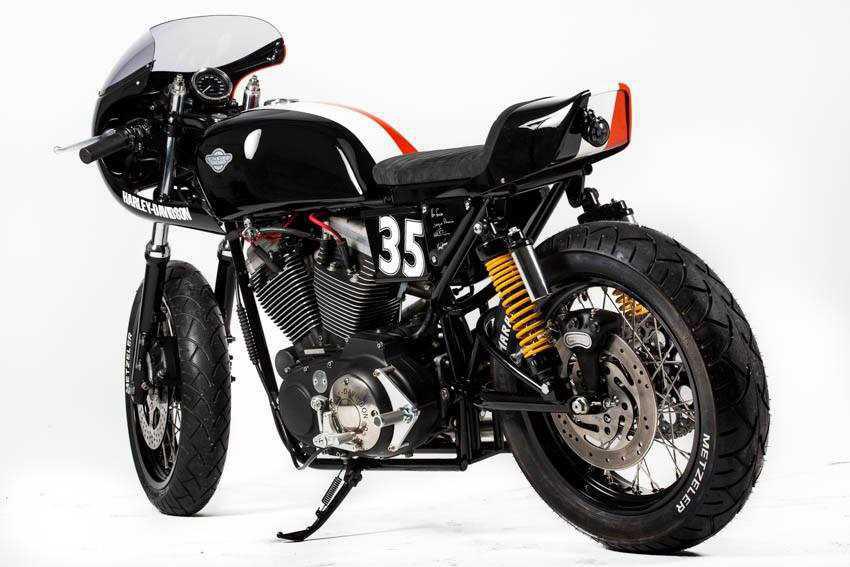 This build concentrated on removing all excesses attached to the Harley Davidson name so a lot of items you'd find won't be on this bike. The only things that remain are those that serve a specific purpose. The speedo for example is a stock Harley component that was refitted to make sure it does not disrupt the minimalistic approach done on this bike.
To break up the Harley Davidson Sportster this bike exudes, fairings from a 1970 Ducati SS was used. This immediately changed the look of the bike. The slim seat profile also helps keep people trying to guess what this motorcycle really is.
The tank comes from a Yamaha donor but it now sports the Harley Davidson emblem to further confuse passersby who are admiring this work of art.
The only thing that survived unscathed on this build is the stock V Twin 1200cc engine which powers this unique Harley Sportster Cafe Racer!