Cafe Racer Books for us by us!
Would you believe me, if I told you that a majority of books out there are targeted at bikers? More specifically, there are a ton of cafe racer books dedicated to this tight community. Everyone has this preconceived notion that all biker guys are big and burly and just want a can of beer in their hands.
Well, not all bikers are physically imposing and although most do end up having a bottle or two, everyone still remains responsible on and off the road.
And here's an even more surprising fact that just might knock you off your stool: Most bikers are intellectuals.
Now, these books may not be the ones you'd find on a rocket scientist's desk but they do contain information that could equal that. We're talking about books focused on motorcycles and motorcycle repair and maintenance.
Motorcycles may be viewed as simple contraptions but every nut and bolt that makes up its framework has an essential function and it's not just for show.
You see, a motorcycle and a motorcycle rider have to have an intimate relationship where each one knows just what makes the other tick. Man and machine have to have a symbiotic connection to ensure that each and every ride starts off and ends smoothly. It's true for every motorcycle that's out there from the big baggers to the tiny scooters and more so for cafe racers, scramblers, and other boutique bikes.
Here are some cafe racer books that you might want to check out to get you on the right track to being one with your two-wheeled partner.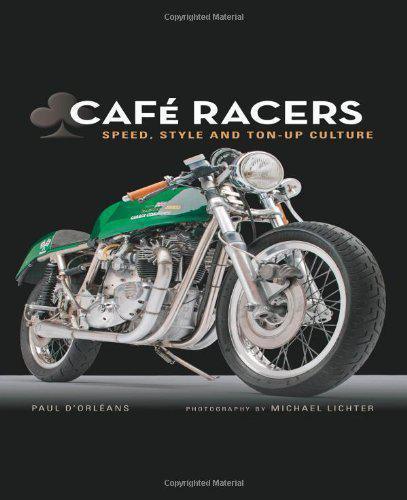 Getting to know the Cafe Racer culture requires a brief visit to what truly defines cafe racing.
Speed is a requirement for this motorcycle sub-culture because café racers weren't initially made to look good. In fact, it was more "Go" than "Show" for these racers. This book also clearly defines the style and makeup of these vehicles.
Clear lines and performance were the key objectives in coming up with a cafe racer. And last, but definitely not least: the term ton-up is explained and practiced by these racers because everyone was expected to maintain speeds upwards of 100 mph each and every time. A fun book to read which serves to educate and give a clearer understanding of what it was like to be part of this motorcycle sub-culture!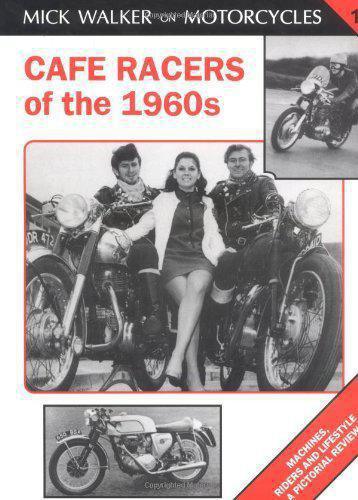 If a picture paints a thousand words then this prime example of what cafe racer books should be like paints billions!
It's not enough that you read about the cafe racer lifestyle, you'd have to see it to believe it.
This book is packed to the prim with pictures of what it must have been like to be in the middle of all the activities centered around caferacers!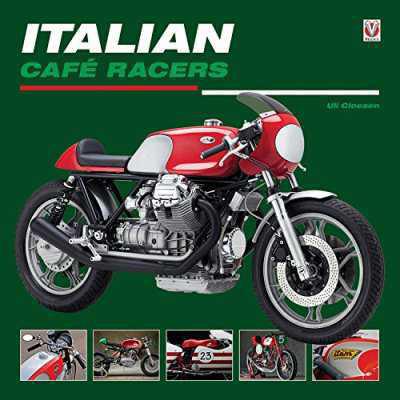 A beautiful book that explores the beauty of the Italian Cafe Racer bikes that were in existence during the height of this subculture's popularity.
To this day, Italian cafe racers are still being developed and are often used as jumping-off points for new models being offered up to the public.
Such is the beauty of these Italian Cafe Racers!
Another example of what good cafe racer books should be like, this book totally encapsulates the lifestyle that was popular than when the Cafe Racer Phenomenon was at its peak.
Nowadays, there are pocket communities that still support the Cafe Racer lifestyle and a resurgence in popularity shouldn't be far off if everyone picks this book up and gets inspired to relive those days!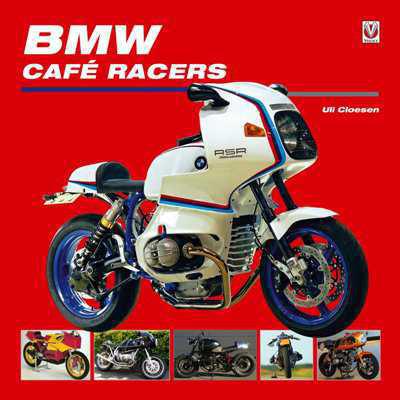 BMW was a major proponent in driving the cafe racer phenomenon up in the past.
They manufactured bikes that performed better than what was offered then. The easy customizability made it even more attractive to DIY cafe racers who just wanted to put their very own stamp on their vehicle.
Featured in this book are prime examples of cafe racers then and now from BMW which just might inspire you to get one and create your very own cafe racer in your own garage!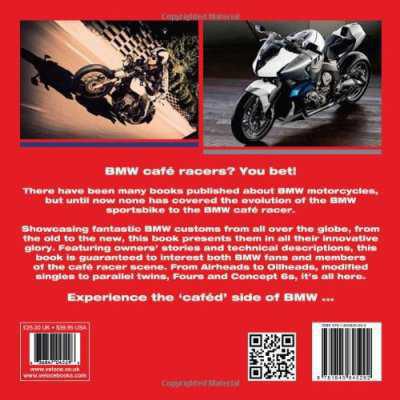 These are just some of the best examples of cafe racer books that you can get your hands on today.
There are other source materials that you could derive ideas from.
One good example is Steve McQueen's book which is entitled: McQueen's Machines: The Cars and Bikes of a Hollywood Icon. Now, that's a very good read!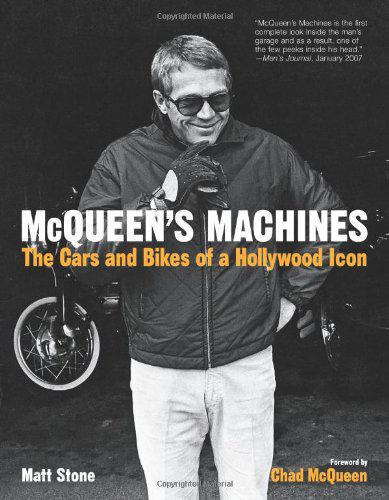 You can also dive into the many publications out there that serve out books, magazines, and other informational material that could provide you with good ideas to improve your own café racer.
Last but not least: look at other unlikely sources of inspiration because that just might give you a good idea which no one else in the community has ever tried which just might work into making your machine truly unique!
You could also just talk to other people in the community and find out other books that they've read which you might want to try out for yourself. There are many books out there that cater to the cafe racer community and it's worth your time and effort to go hunt for these educational gems!
These books are also great to have in your home as a point of reference for whenever you're looking for inspiration for your ride. A quick scan through the pictures should give you little ideas that just might work on your own cafe racer or some ideas from the past that you can improve on.
Or you could just sit back, have a beer and relax while thumbing through the pages and just admiring all of the people (and machines) who pioneered this movement and gave you the lifestyle that you're passionate about too!
Image by Oriol Salvador