Cafe Racer Turn Signals: For Safety's sake and for fashionably looking good
Does anyone really talk about cafe racer turn signals? I mean, really get in deep with this topic in a conversation? I bet you haven't really thought about that aspect of your bike. Don't worry, no one really does.
But, let's buck the norm here for a second and talk about it just the same. After all, without turn signals, your bike isn't going to go anywhere, legally speaking.
For most of the time, cafe racer turn signals are added into the conversation as an afterthought. This usually happens when people are talking about headlights. And in that conversation, turn signals are probably just going to be mentioned in a sentence or two and then forgotten to focus on headlights.
But why all the fuss about turn signals?
Well, there are various safety points that are implemented by laws in almost all parts of the world. All vehicles require a legal permit to operate. This is applicable to vehicles with two, four, and more wheels.
To get to the point, if you want to get on the highway, every little thing, especially your safety gear is important. Yes, that includes your turn signals. They have to function properly and they have to be seen whenever you make a turn.
But, if you're making a truly unique one-off machine, you can't have anything on it that takes away from the sheer awesomeness of the finished product.
Good thing parts manufacturers have turned the mundane turn signal lights into little pieces of art with what they're doing now.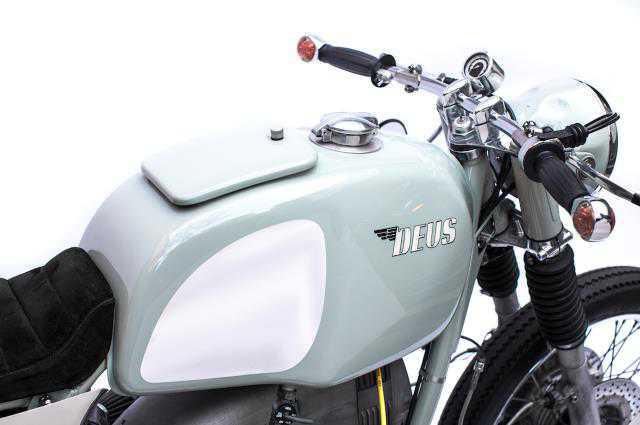 If you've ever looked through a parts catalogue and looked under the cafe racer turn signal category you're bound to see that there are actually a lot of items to choose from.
You can have the most ordinary looking turn signal made out of plastic or aluminium offered at low prices or see a selection of one off products that are priced at a higher price.
Here are features of cafe racer blinkers that you have to make sure you include in your consideration when choosing items to use on your own bike.
Turn signals have to be made of durable materials. Hard ABS plastic or aluminium is usually used as the main components in creating the housing for turn signals. These are weatherproof and can withstand any damage from external impact (usually incurred when walking around your bike).
Size matters. Some people like having oversized turn signal lights, others want theirs to be very small and out of the way.
This is a very subjective area that only you can determine for yourself what size you want to use for your bike.
As a basic rule of thumb, try to make the turn signals fit into the overall theme you're going for with your bike.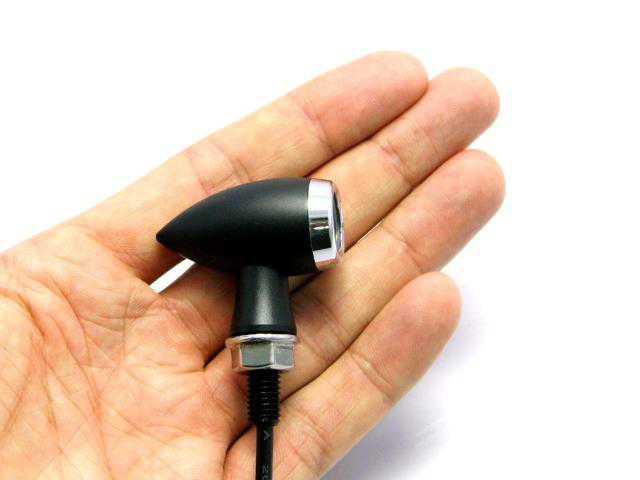 Last but not the least: your cafe racer turn signal serves a purpose.
And that purpose is to tell other people what you're trying to do when you're out on the road. So, you need to make sure that your turn signals are visible to other people no matter what weather condition you're in.
Now is time to find the perfect cafe racer turn signals for your machine!