The Best Cafe Racer Helmet – CaferacerZ Buying Guide
Are you wondering how to find the best cafe racer helmet? No worries. No sweat whatsoever.
As opposed to the ancient times when protecting your dome used to mean donning a bulky block of plastic, tremendous transformations have been witnessed by helmet companies which have stepped up in the past decade, blending functionality with super-sleek designs for helmets that are lighter, more breathable, and fit perfectly on your skull…and the best part of it is that nowadays helmets are even cool!
Here are the three best new helmets out there so you are sure to cover your head with every ride.
You will realize that a helmet is not just a helmet... it's an insurance policy against your need for…

TORC (T50 Route 66) 3/4 Helmet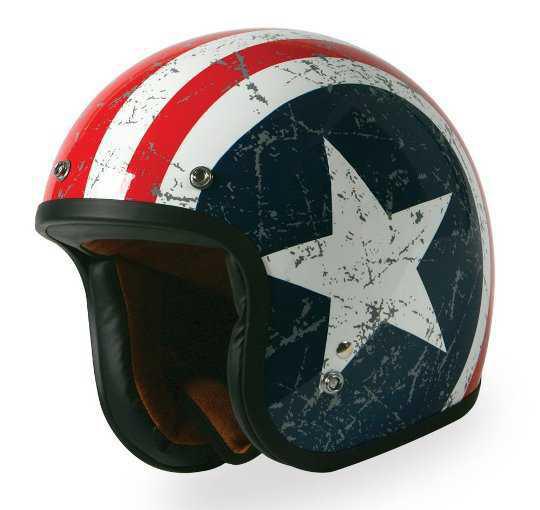 The TORC T50 Route 66 3/4 Helmet is the kind of helmet that you walk away from your cafe racer and you look back to give it one more look.
It is the ultimate helmet that augurs perfectly with your budget while still not compromising quality.
Talk of comfort. The inner lining is micro fiber made and it is very comfortable. This helmet fits perfectly to your skull giving you utmost comfort with every ride.
Better still, this helmet looks better and cooler even from a distance. With quality being its strong point, this is a purchase you won't regret.
The TORC (T50 Route 66) 3/4 Helmet is designed to cancel noise quite well for an open faced helmet.
This helmet won't slide back even when faced with heavy wind.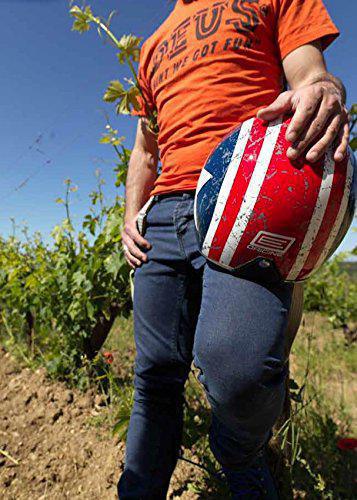 It is a helmet that you can wear for hours and still feel comfortable. It features a classic, slim DOT-approved open-face design with custom paint scheme and throwback chrome bumper around the edge.
Additionally, it comes with a removable ultra-suede liner that looks and feels like real leather to keep you dry and comfortable in any weather condition.
It has the following features. Lightweight Advanced ABS Shell, Washable, Removable Ultra Suede Inner Comfort Padding, Removable Sun Visor and most importantly it is DOT approved.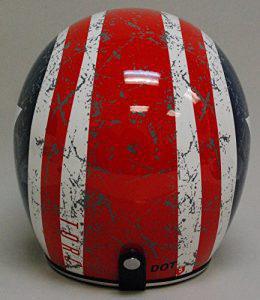 ​Bell Bullitt TT Retro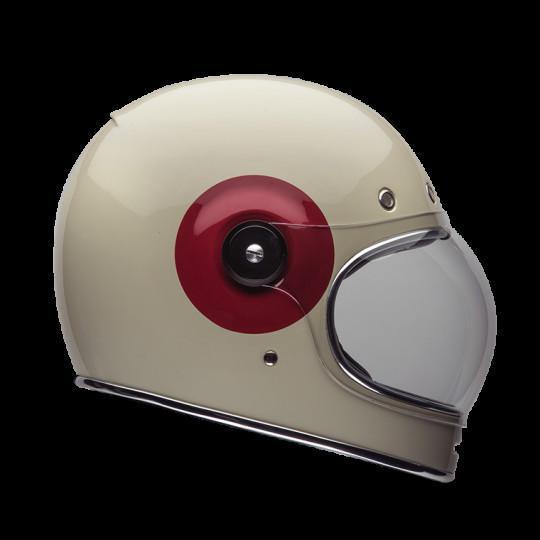 Drawing its inspiration from the original Bell Star helmet, this retro helmet was first produced in 1966 and it was the very first full face racing helmet.
The Bell Bullitt TT Retro is the result of Hodge's desire to produce the helmet he'd like to own.
This cool helmet is manufactured with a keen attention to details while utilizing the finest materials available today.
The end result is a perfect cool helmet that comes with a vintage look coupled with modern full-face protection as well as modern features such as five air intake ports and one exhaust port all these designed for riders comfort.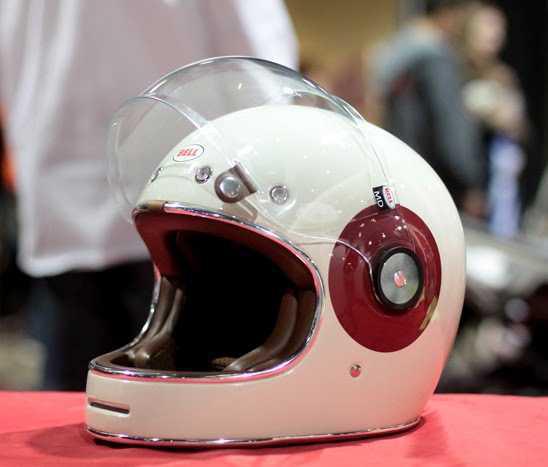 You can't ask for any other comfort than this. This helmet comes with a sumptuous micro-suede interior fabric with leather trimmed interior making it as comfy as it can get.
While incorporating an ultra-low-profile design, this helmet is ardent to avoid the 'bobble-head' look. You need not struggle to get a clear vision while wearing a helmet.
The Bell Star helmet offers an unparalleled field of vision for a full-face, modern lid.
This helmet is an evident natural progression of the Bell's retro-obsession they put into the best-selling 3/4 helmet called the Custom 500.
You can custom it to have a vintage-style bubble shield or a flat visor to complete the look as well as function.
This helmet comes with the following features: Multi-density EPS liner, Removable, washable, and anti-bacterial interior, ultra low-profile fiber composite shell, perforated micro suede interior fabric with leather trim, 3D-cut cheek pads with speaker pockets, five metal mesh intake vents with one real exhaust vent, accessory shields available for a personalized look, magnefusion shield closure system, three shell 3 EPS system, Industry-leading five-year warranty, Padded chin strap with stainless steel D-ring closure with leather pull tab and DOT and ECE 22.05 Certified..what else can you ask in a helmet?
If you are in need of a cool helmet, then this is the best cafe racer helmet for you.
Biltwell Gringo Helmet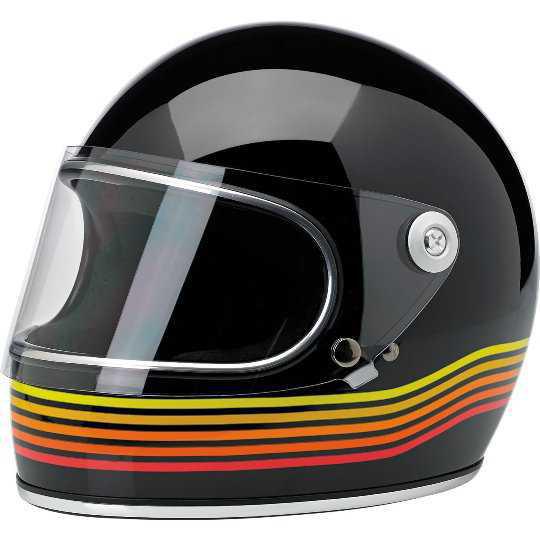 We all know the importance of matching your gear with the vibe of your ride.
For a long time, it meant putting on a crusty old Bell Star or Buco all sport or wearing an open face helmet if you wanted the comfy feel of a full face helmet that looked the part.
Well, the Gringo is here to shawl your head in a characteristic old school style while still maintaining the modern safety thanks to the wonderful folks over at Biltwell.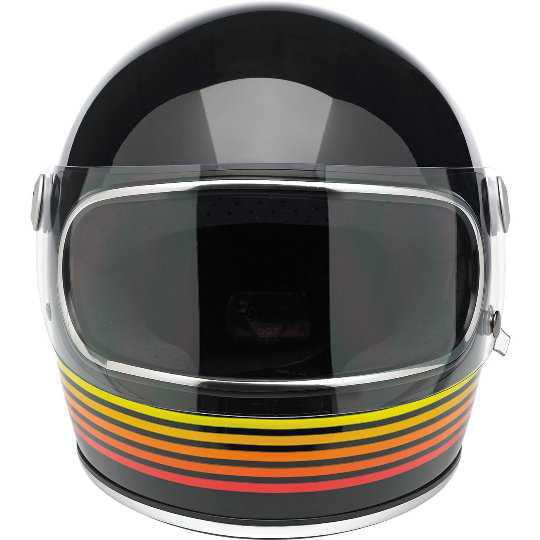 Built to suit the needs of every stylish rider, The Gringo is DOT certified helmet that is uniquely crafted with a diamond stitched removable liner. In addition, this helmet is styled to accept any type of google you could want to wear.
Talk of snaps that accept any universal 3-snap shield, Biltwell's own Bubble shield or their 5-snap Blast shield. This is what this helmet is designed to offer.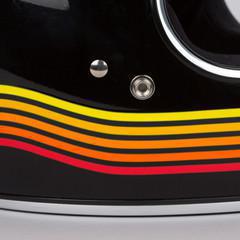 The Gringo sends a compelling message to any contemporary rider to leave that vintage helmet on the bench where it belongs and grab a classic Gringo.
So as you hop or throw your leg over that cafe racer, remember to always grab the best cafe racer helmet for classics.
Biltwell Gringo helmet comes with the following features: Removable liner, Bubble Shield and Goggles sold, Eye port accepts much dirt or street goggles separately, 5 snaps to accommodate flat or bubble face shield t is and best of all it is DOT Approved.
This is a true definition of what classics are.
Conclusions
As discussed above, times have changed significantly to accommodate every individual's taste and preferences.
If you are operating on a relatively tight budget, The TORC (T50 Route 66) 3/4 Helmet will ensure best quality for your hard earned cash.
If you are a trendy and fashion conscious individual in need of the coolest cafe racer helmet, Bell Bullitt TT Retro is a perfect fit for you.
Finally, for the classics and riders who prefer a minimal vintage look, grab a Biltwell Gringo Helmet and ride on!
These three will never disappoint you.