Transform Your Bike's Look Every Month With Cafe Racer Stickers!
Yes, they do! With cafe racer stickers you can mutate the look of your project bike! They can be the perfect way to describe or personify a rider.
Graphics applied on cafe bikes are usually number signs and checker flag decals/tapes to recall their "racing" nature; they can also be custom vinyl graphics/color schemes, representing then a nice "painting job alternative".

Example of checkered offset stripe decal from Amazon.com
These decals even help express yourself as they also come with any design from letters to symbols.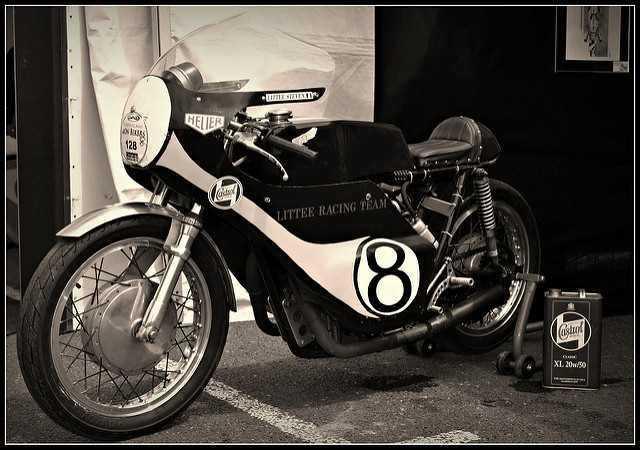 Ok, now that we've gotten that out of the way, let's talk about why you should apply cafe racer decals onto your bike.
Everyone wants to be unique. And every cafe racer bike owner wants to have a unique bike.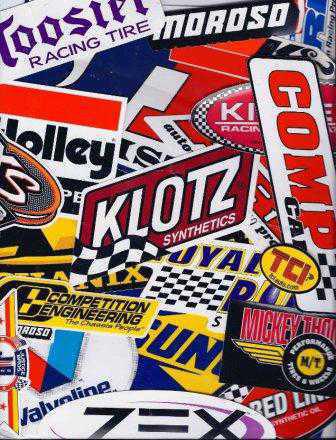 Sadly, financing is always an obstacle for every builder out there.
So, if you're working on a budget and you still want to make your bike look all sorts of cool, applying cafe racer stickers is a great way to help you stand out from the crowd without breaking the bank.
Cafe racer graphics are also very easy to apply and remove if you ever decide you want to go with another look. So, in theory, you can have a different looking bike every month or so if that's what you fancy!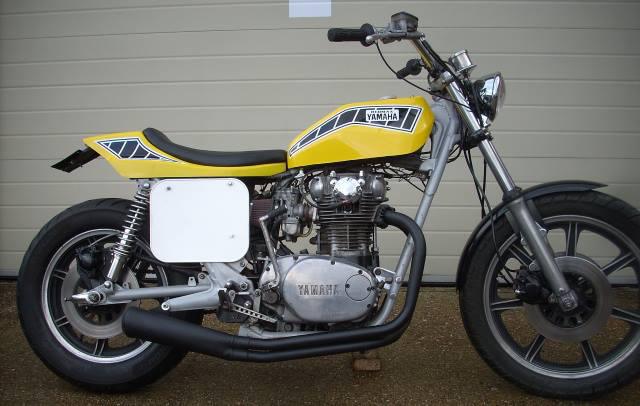 So, here's how you can apply cafe racer vinyl graphics easily:
STEP 1 ) Clean the surface where you're going to stick your cafe racer decal on
If you want your decals to stick firmly to your bike, you'll need to make sure that you clean the surface up really well.
Use a cleaning solution that won't affect the painted surface and rub it off immediately.
And if you can, work in an area where there is zero to no dust particles in the air because you're going to end up cleaning that surface a lot of times before you can place your decals on.
STEP 2) Prepare the surface for the decal application
Use a light film of detergent or soapy water on the surface where you are placing your decals. This will make it easier to slide your decals into place.
STEP 3) Handling the decals
Lightly cut out the decals and immediately transfer them to the surface you want to mount them on.
Position the decals properly on top of the area where you want them on and simply drop them into place.
The light coat of detergent should allow you to have a level of maneuverability as you adjust it so it looks right.
STEP 4) APPLY
Once you're happy with where it's sitting, simply rub out the bubbles with a plastic squeegee;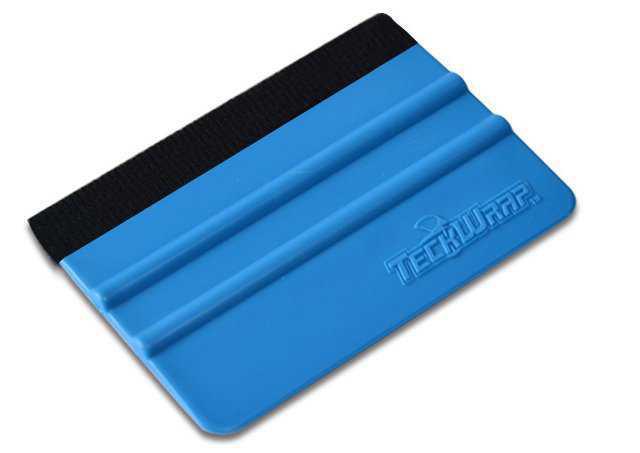 alternatively, you can use an expired credit card/magnetic card wrapped in a microfiber cloth.
Start from the center and work your way out. Use a blow dryer to help smooth out the wrinkles. Simply have the warm air blowing over the decals as you rub out the wrinkles and bubbles. Remember not to point the blower directly on the decal as it could damage the material.
Watch the video
Now all you need to do is trim the excess materials and wait for the entire thing to dry out completely before riding out again.
A simple decal should only take you anywhere between 15 minutes to an hour to apply it to your bike.
This means you'll be able to place your decals on your cafe racer and hop on your bike to show your workmanship to other people within a very short amount of time!
And, if all else fails, just find an expert to apply the cafe racer stickers for you!
Images by Flattrackers and Caferacers Parts and bikebuilds and Charles SEGUY