Building a Cafe Racer – Choosing the Best Base Bike
For everyone who may own a motorcycle, many may have been familiar with the era of the cafe racers. In fact, you may have even made your own attempts to join the ranks of these cool bad boys who race from transport cafe to the next. With the return of the scene, many may be looking online for the right way to race again.
Build a cafe racer is like a form of art and science. As such,
there is no generic "one way" in building a cafe racer as each machine is unique according to its masters making.
The first and most crucial step however is choosing what bike to build from.
The base bike you pick and the direction you want to take can make your project expensive and full of flaws if you pick the wrong bikes. It goes without saying that you need to know what you want and where you want to go with your bike with this project.

What You Need to Know in Building a Cafe Racer
Choosing the base bike to build from can't be random. Remember, this is both science and art. So building a cafe racer requires a bit of studying.
Although you can take any form of bike and transform it to a cafe racer machine, experts would say that there are some bikes which are generally more effective to be used as a base compared to others.
Another important aspect is to know what issues you could be facing for each bike. By doing so you will know what to work on and fix. Below are the possible bikes that you can choose for your project.
– Choosing Modern Bikes as Base
Modern bikes have evolved from what it was back then. The era of transplants are not necessarily the case for the bikes developed today. If you choose modern bikes today it's all about removing unnecessary parts to make the bike lighter, frame cutting to achieve the same reasons, maximizing the horsepower of the bike and to improve the handling or control of the bike. For modern bikes which were based on retro designed, most factory made bikes of this era may already have all the necessary parts needed to create one.
This is the easier option for your project. These bikes are more reliable for long distance trips and require less maintenance. This easy option is probably not the cheapest and most enjoyable building experience since somebody did the most for you.
Modern bikes for a cafe racer project are the Triumph Thruxton, the Guzzi V7 Racer, the Ducati Sport 1000 and Scrambler and the Norton Commando 961 above all.
You may like: Top 10 Modern Cafe Racer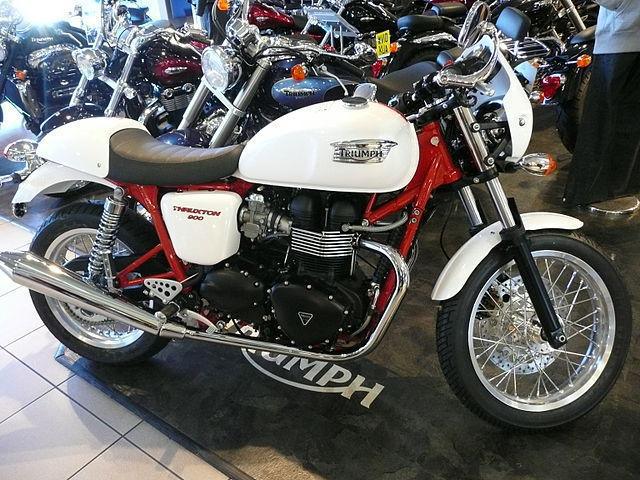 – Choosing Classic Bikes as Base
Classic bikes means older parts, a more difficult maintenance is required and it generally costs more than other bikes. The parts which you may need to replace may also be hard to find depending on your area. As it is made from older parts, it requires a certain extent of mechanical knowledge. Users will have to know how to tune the bikes contact breaker, spark timing, carburetor, and the valve clearance. Due to its old designs and mechanical requirements, these bikes are not designed for constant usage. It is ideal only for travelling in short distances.
But what you get in place of all this hard work is the prestige as a cafe racer. There is a sense of prominence in building one based on classic bikes.
Big names to choose from when building on a classic bike are the Ducati, BMW, Vincent, BSA, Norton, Royal Enfields, Matchless and Triumph.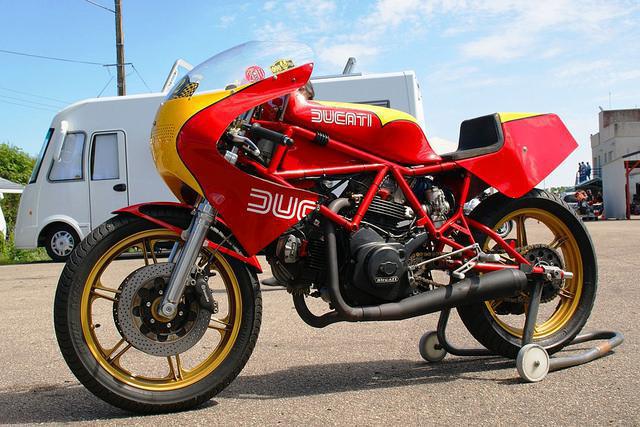 – Choosing Japanese Model Bikes (Yamaha, Honda, Kawasaki, Suzuki)
These bikes are generally easy to customize. The notable brand series include the XS series of Yamaha, Honda CB series, Suzuki GS series and the Kawasaki W Series.
All these models are built on the same era and usually has the same set of issues for you to deal with. The main advantage of these bikes are its cheap cost and the amount of customization tips for these bikes are near endless. These bikes were the main bikes used for customization and since the 70's the science in the customization of these types have also grown.
These are also commonly picked for their flexibility in customization. There are a lot of directions that you can take in building with these types of bike and a community of "tweakers" and customizers can easily be found online.
The most common japanese motorbikes are
– the Yamaha XS series, in 360, 400 or 650 capacities; also the Yamaha SR series in particular the SR400 and SR500 and even the Viragos are getting particular attention;
– the Suzuki GS and GN series of any size; interesting cafe racer base are the GS450 and the GT750;
– the Kawasaki W and Z series any capacities; in particular the W650 and the Z500.
– the Honda CBs, in the 350, 500, 550 and 750 capacities; these are the most used in cafe racer customization.
The Parts to work on for each bikes
Now that you know all the type of bikes available for you, you can then start gauging what specific project to undertake. The goal when building a caferacer is to make it as fast as possible. Transforming the bikes into cafe racers may require you to tinker on the parts. Below are the usual parts that are used in order to optimize a bike to be a cafe racer.
– Handlebars
As the cafe racer is optimized for speed, the handle bars that are used is geared towards proper handling and control. The most common bikes that people use, are either the clip-ons, clubmans or the ace bar becomes the common choices that cafe racer bikes have.
You may like: Selecting a Cafe Racer Handlebar
– Seats
Since the handlebars are changed cafe racers tend to use race seats that require its riders to have a low inclination towards the handlebars. This way control is maximized.
– Tires
The tires used should be performance tires designed for high-speed. The issue that racers face is looking for a tire that properly fits their bike since both the seat and bars have been changed making the height and balance of the bike different.
You may like: Tired of the same old tires? Get some Authentic Cafe Racer Tires!
Other than these basic parts, you may need to replace some other part as well. Remember the goal is to make your bike as light as possible. Lighter means an increase in the speed of the bike. Some parts may need to be replaced to lighter parts.
Just be sure to budget your plans. Otherwise you would end up spending more and more. Now that you know what to do, go ahead and build your dream bike! Race you to the finish!