Tired of the Same Old Tires? Get Some Authentic Cafe Racer Tires!
Cafe racer tires can change the look of your ride. But then again, tires weren't just made for looking good. They're also made to perform!
So, if you're building your dream machine, you better have some cool tires in mind just so you get a really good result when you're done.
So, let's go into cafe racer tires and what they are and what works best.
First off, these tires come in different styles and you can get really good ones depending on your budget and taste.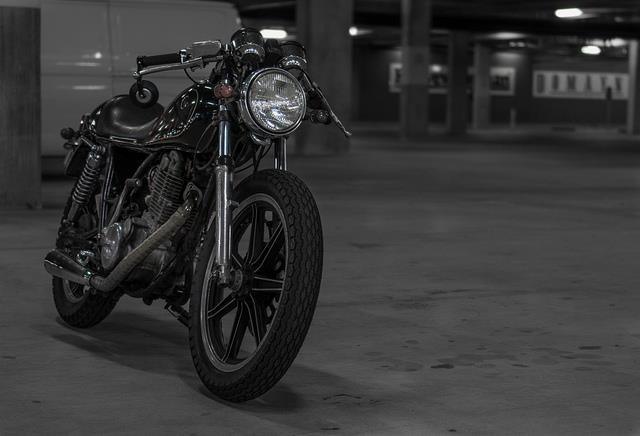 One of the most essential parts on a motorbike or a vintage cafe racer is the tyre. As the only part that provides firm contact to the ground, it plays a vital function that affects the whole performance of the cafe racer each time it is on the road.
Consequently, any self respecting cafe racer bike should always use the proper tires for their project bikes.
Take note: Each tire out in the market today is unique.
To guarantee extreme bike performance and increased safety for the riders it is essential to have the proper type of cafe racer tyre.
Picking the wrong type of tire could have an adverse effect to the way the motorcycle performs.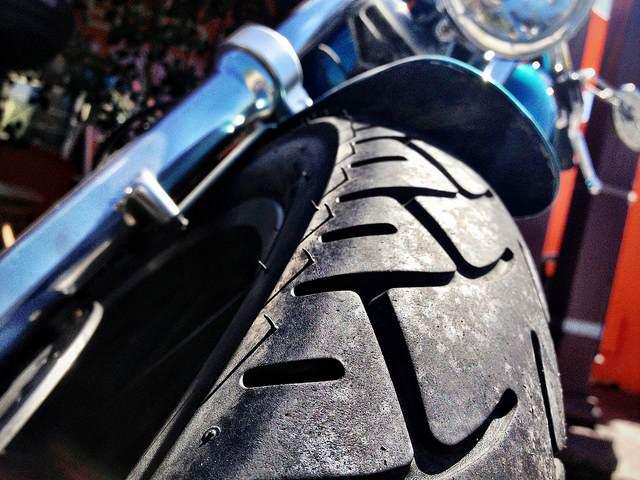 Okay, say you want to go "old school"
You should know then that in the 60s, Dunlop was the leading tire of choice.
To be more specific, everyone seemed to favor the Dunlop TT100. It's still available today so that's good news for you because you'll be able to get a period correct look for your bike if you desire to have that authentic vintage look.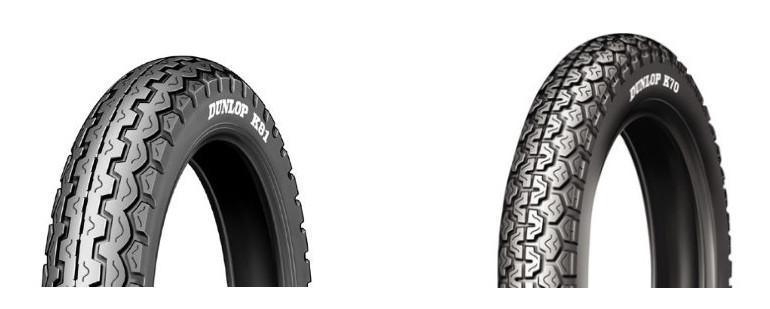 The Dunlop TT100 shared this spot with the DunlopK70 and Avon Speedmaster. Employing these two other old school tires on your bike should still give you that 60s look you want to achieve.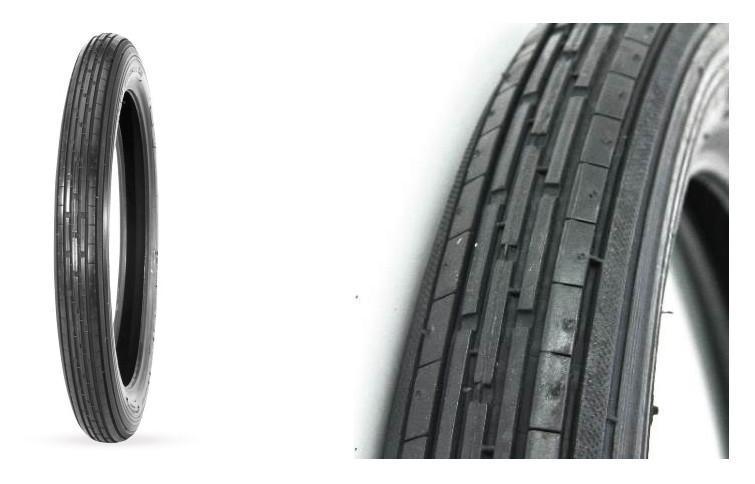 Nowadays, there are more tire choices. And although some people scoff at the thought of using newer tires for their build, you can't deny the fact that modern technological advancements have actually made these better tires to handle today's needs. It's a good thing though that they look good enough on cafe racers.
Here are some of the other most popular cafe racer tires nowadays:
These tires offer the best when it comes to performance. It has a rear multi-radius profile, high control on wet and dry surfaces with exceptional distance range. These are very safe and adaptable to all riding conditions, with a great price tag attached to it.

Firestone Deluxe Champion Vintage Tyre / whitewall
The Firestone Deluxe Champion can be found as a standard choice for restored classics, hot rods and other custom built vehicle. The Firestone Deluxe Champion sports that covered whitewall look that many vintage vehicle enthusiasts aspire to have.
So, if you're looking to give your motorbike a retro look, these are the tires you're looking for.

These tires are intended for long rides with the comfort it provides. This tire is a bias-ply general purpose auxiliary tire fit for cruisers and big bikes. The wide profile is perfect for rear wheel usage on any cafe racer.

​This brand of motorcycle tires set the standard for bias-ply replacement tires. No other tire at this price value offers this level of performance and durability. Compared to earlier Michelin tires, this cafe racer tires deliver 20% more tread life.
---
So there you have it. You now have a lot more options or brand to choose if you are planning to purchase cafe racers tires.
Hopefully, you will be able to make a much more informed decision.
Just remember that tire choice is subjective. What works for you may not necessarily work for others and vice versa.
If you do your research well, you should be able to get the right tires for your project bike easily.