Building your very own Bike! The Cafe Racer project
Everybody has their own hobbies. Others find their joys in collecting items, others in the competition of games and sports, some find their delight in the creation of things be it in paint, music and other forms of arts.
The reason why Cafe racers have returned to the scene of today's motor enthusiasts is that it compromises ALL of the above-mentioned hobbies. This is why people around Britain have started their own cafe racer project in constructing an old but gold vintage motorcycle.
As a Cafe Racer, you will face the need to collect and find the necessary parts to customize and create your dream ride.
The completion of your bike will allow you to be able to test the limits of your skills and your machine by competing with other cafe racers as you race along from café to café in proving that yours is the faster machine.
You may have been in this scene a long time ago. When you had a lot of time to spare in your life and journey with the rockers and rebels with the big fast bikes. You may have your own reason to stop and may have finally find the time and money to start relieving those old days. Regardless of what the reason is, the world of a cafe racer is a world of fun, challenges, and very addictive.
Why You should Start a Cafe Racer Project
The question that you may be asking is why do I need to start building a bike rather than buying a bike? Building or customizing a cafe racer motorcycles isn't easy to begin with. It needs time, commitment and money. If you are not skilled at mechanics and repairs then it makes the task doubly hard. It also may require some shopping and scavenging around the city in order to get the needed items and parts to build it.
The question that you should ask is if all the cons outweigh the pros. If you think about it, all kinds of hobbies and pastimes requires a certain degree of commitment, time and money. Consider the pros before pulling the plug to the caferacer project.
There are a lot of things that you can add to the list as to why you should start a cafe project.
1. The Fun in Customizing
One fun thing about this is how hands on it can be. Just as how Lego continues to be a powerful toy industry due to how fun it is to put together things, customizing also provides this same sense of fun.
This can be a good or bad thing for people. But usually, men do find pleasure in working with tools and fixing stuff. Especially if the things that we are tinkering with involve gas, oil, and a lot of steel. It becomes a challenge to many and upon successfully building a fast bike, it ends up being rewarding.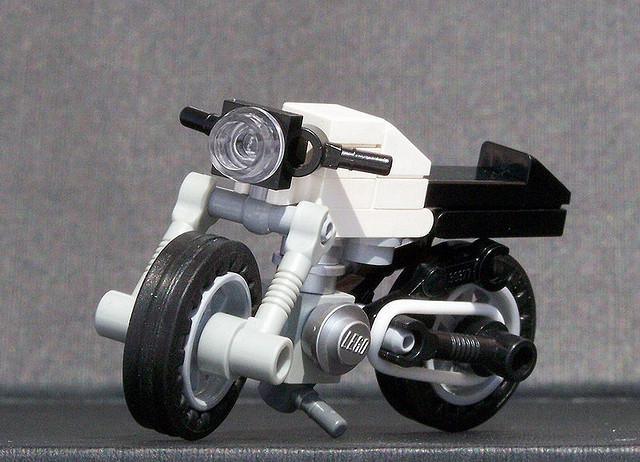 2. Vanity Perks
Customizing and creating a bike that expresses who you are and showcases the uniqueness in you may sound vain, but it is fun.
Your creative and artistic side can be shown in the artful customization of the bike. It will also test your resourcefulness in utilizing parts to maximize speed in your bike and at the same time make it look cooler than ever. The more effort you put on into it, the better the feel once it's completed.
You gain a sense of accomplishment and take pride in your work like any artist take pride in their finished art.
3. Affordable Option
Compared to buying a new Ducati Monster 1200, customizing your bikes and creating a fast and stylish bike through a cafe project is the cheaper option.
Using recycled parts or simple parts which you can buy off other shops or dismantle from other bikes can allow you to have a high-class bike that can run up to a 100 mile per hour using cheap parts.
With the rise of cafe racers, customized builds are found all over the internet. In fact, many can teach you how to dismantle and assemble a cafe racer bike through videos and blogs! Cafe racers are an ongoing fad amongst many people and because of this, it's easy to find help.
Aside from the price of "owning" a bike, maintenance for cafe racer bikes are also affordable.
Some parts of the bikes on newer models can be hard to maintain since if it's damaged you may end up replacing the part itself! Cafe racer bikes uses vintage parts from classic bikes and make them cheaper to maintain.
What's next?
The question that you may ask after you have made your own custom bike is what you can do with it? Obviously riding it is the answer!
But what you will experience with a cafe racer bike is different from the rest.
Cafe racer bikes provide you with more than just a simple riding experience.
It is different from modern bikes as it uses older yet more durable parts. Cafe racers would all agree that modern bikes provide a less "soulful" riding experience due to how technology has managed to make it smoother and more silent than its previous designs. But with it, the riding experience was also changed. This is why countless numbers of enthusiast start their own cafe racer project to revive vintage motor designs which allows them to ride with the joy they remember.
Lastly, the end goal of any cafe customization project is to build a bike that is made of custom parts that achieve high velocity.
Cafe racers originally used their bikes to race from transport cafes to the other in record times. 100 miles per hour was the ideal top speed that the bike could manage. Achieving that requires a lot of planning and customizing.
The fun part begins when you start to compete against other cafe racers! All of these could be yours! You don't just get a bike when you finish a cafe racer project, you get a timeless machine that will be the envy of your neighborhood and a set of competitive friends with who you can share the joys and delights of having the new bike!
Images by CrazyGarage, Timitrius ,Karwik and Segui.